Before and After - Avocado Bathroom Update
Some of you may remember my post regarding the guest bath in our 70s home. I like earthy, warm tones and the bath fixtures all function fine, so I wanted to work with the avocado colors and update on a budget. Well, I finished most of the work a few months ago, but since weÂre using the bath, I had to wait until my husband went out of town to complete the counter tops. I finally did, and hereÂs what I have so far. We havenÂt decided what to do about the floor yet, so I left the quarter round on the vanity white, but that will change eventually. I donÂt have many accessories and I havenÂt finished the matching window valance, but I was eager to take photos while everything was clean and tidy.
The walls are SW Ecru; the photos don't show it well, but it made a huge difference and I really love this shade. I primed and base coated the laminate counter with SW Harmonic Tan and sponged on various acrylic paints for a faux granite look. The fabric is Waverly Indienne on the bottom and just something I found to match at Hobby Lobby for the top. The curtain rod is a bamboo pole I cut to fit, and I have another matching one for the future window valance. I've since added trim to the shower curtain and may use the same trim on the paper shades I bought at the thrift store for $1 each. I'm still considering different sconces, but these look nice for now (one needs to be rewired, hence the unlit bulb). All in all, I've only spent about $75 since I repurposed several things, like the mirrors from another bath, leftover grasscloth wallpaper and paint, etc. The faucets will be changed out for brushed nickel, which will be the biggest expense.
Before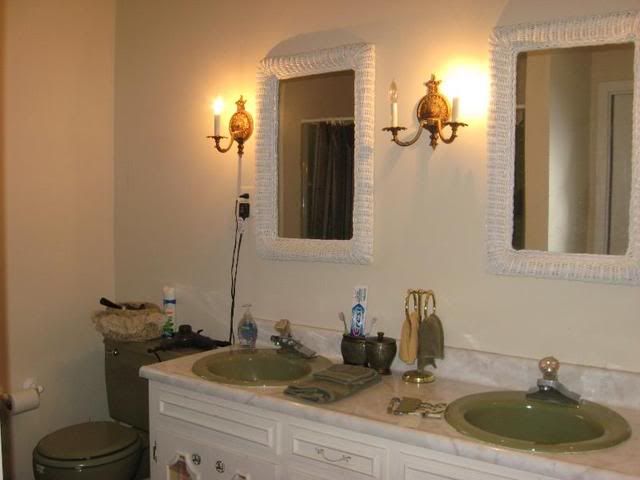 After
Before
After
Before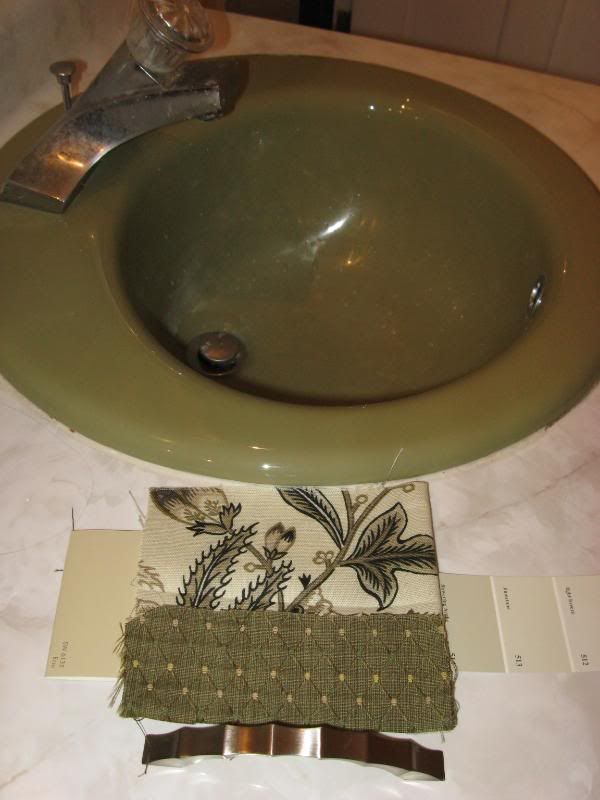 During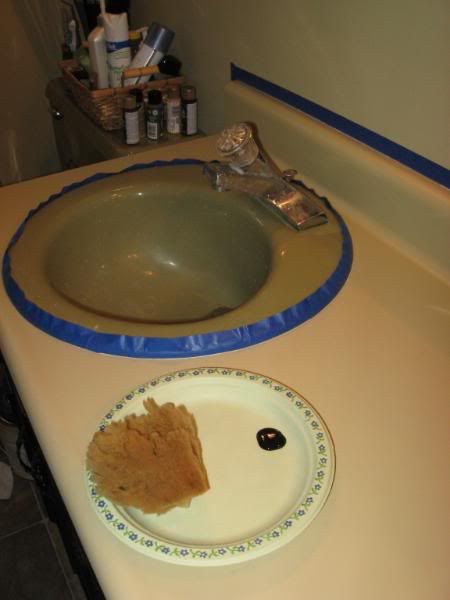 After