Is this white mold or 'efflorescence'? (photos)
newhomeowner-2009
September 8, 2009
So my basement flooded a couple of weeks ago, and since then has been a bit damp. Suddenly a few days ago I see this white fuzzy stuff on the floor.
Thinking it's mold I immediately spray with hydrogen peroxide, wait ten minutes, scrub a bit and clean it up. Next day it came back.
Then I read that it might be something called "efflorescence salts." See http://www.inspect-ny.com/sickhouse/Effloresence.htm
The pictures below show what I have. Any thoughts would be appreciated.
Here's how it looks from a distance:
Here's closeup No. 1: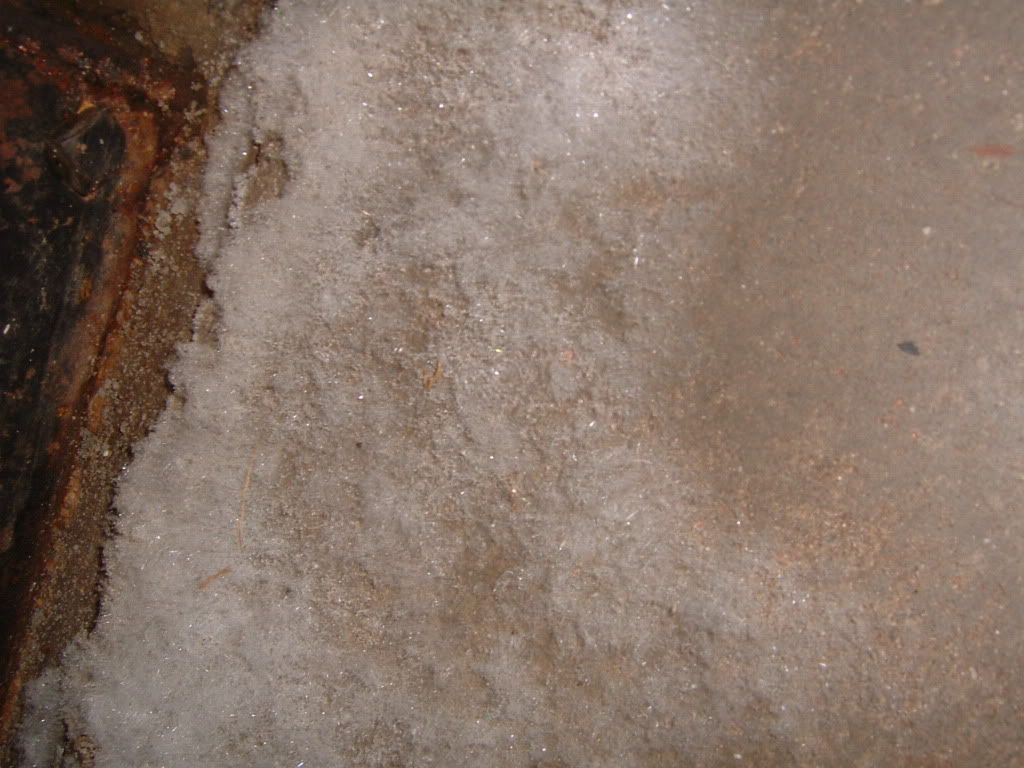 And a closeup of another area, No. 2: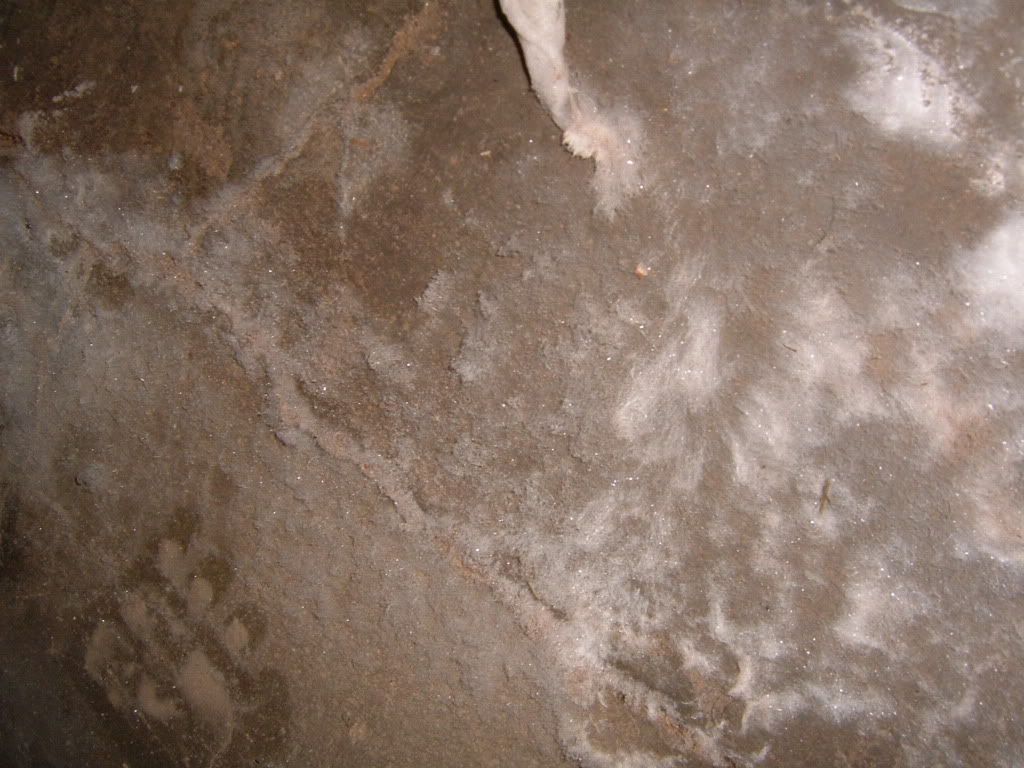 Any thoughts on this (and how to clean it up, if mold) would be appreciated.