Well THAT was a chore!
But it was worth it. I posted a few months ago for help on spacing rings for drapes. I ended up using a space of approx. 3" and 7" 'pleats' & they came out great. I used a heavy faux suede, lined w/ Rain no stain lining. They were really heavy-so heavy, I couldn't table them at home on a smaller table like I usually do. Instead, I took them to work where I was able to push a bunch of conference tables together & tabled them there, also used post-it notes (which were exact size of the rings which hadn't arrived yet) to set the spaces while they were flat. I also took my sewing machine & sewed the hems there, it was so much easier to work on a large surface with such a heavy project.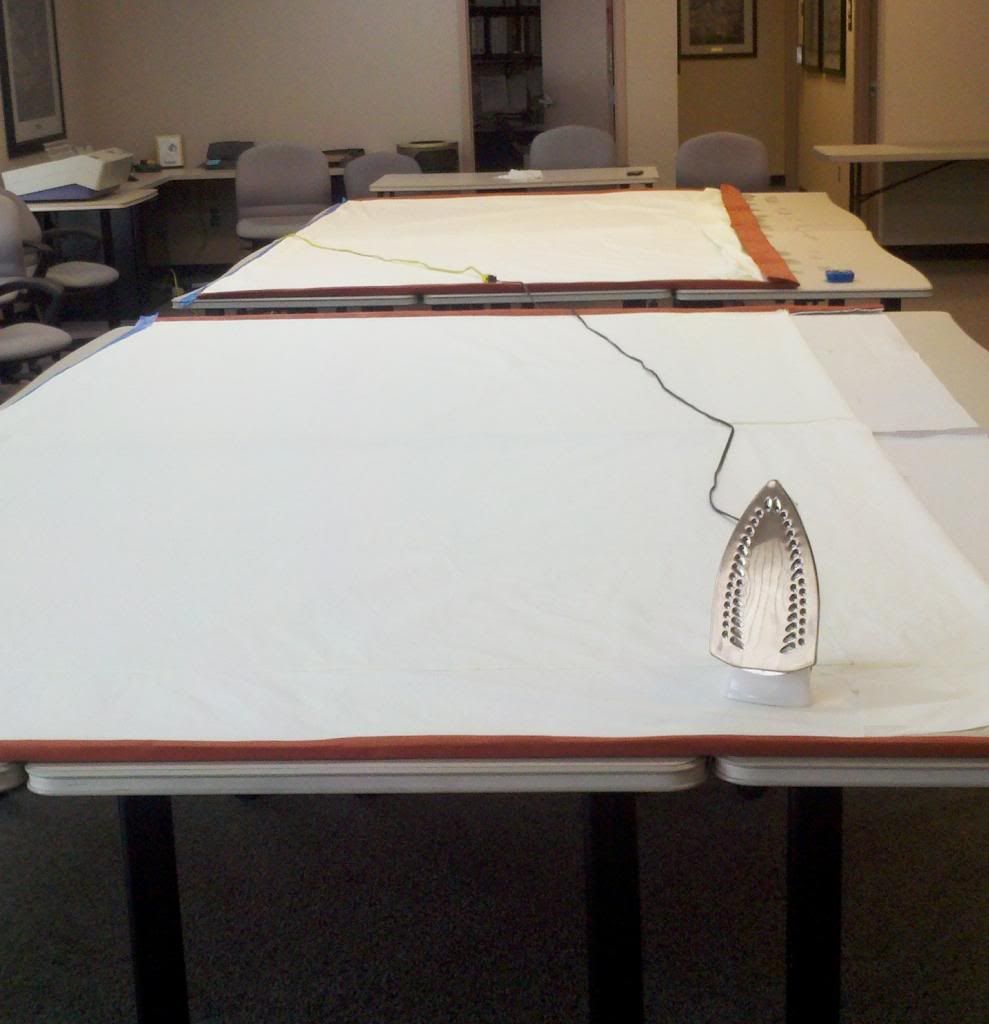 But I ran into trouble once the rings arrived-they are plastic & wouldn't go through the suede! I nearly gave up on the whole project & was really upset with myself for starting production before all the hardware was in. I finally came up the idea to cut TWO holes for the rings-one smaller hole in the lining fabric that the rings could catch onto, and a larger hole on the suede that the teeth didn't catch, since they wouldn't go through. It worked great. I slid a cutting mat in between the layers, and one under the drapes. Used a regular Exacto knife to cut the holes w/a template I made up.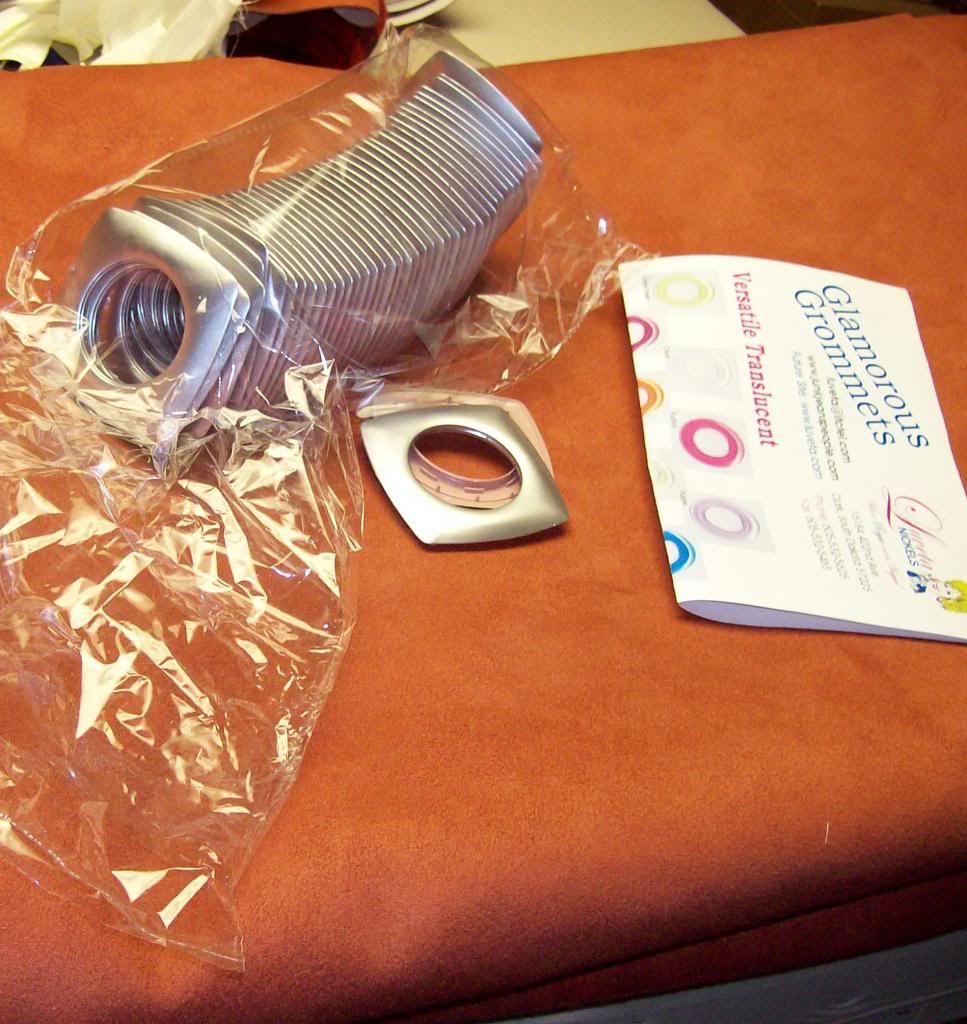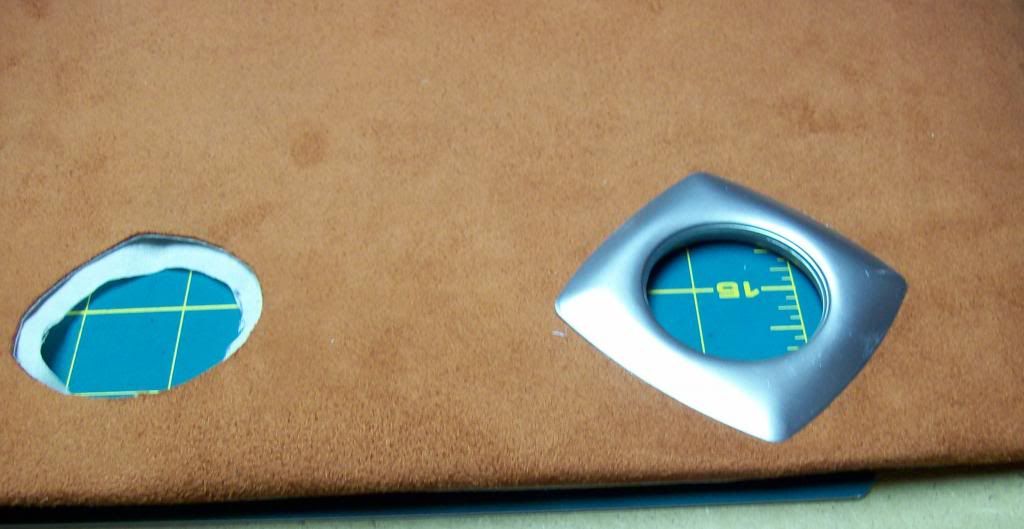 I love the look of the rings & rod, they're a nice quality & different from what I usually have made, pinch pleats or shades. The room is much warmer, and our dogs have been barking a lot less, they can't see out as easily as before w/the more sheer drapes I had up last. Also, I should be able to reuse the rings in the future, as long as IâÂÂm careful removing them. And next time, IâÂÂll be using a woven fabric that the rings can go through easily! I know it's been a while since I began but I wanted to say thanks to all who gave me good advice & ideas for my project.