My Grandmother's Raymond
Since budster was saying she's interested in our older ladies : ) I thought you guys might like to see the sewing machine passed down by my grandmother. It's an 1878 Raymond. I found some things inside the drawers, and I'll copy photos of those, too.
With the cover on: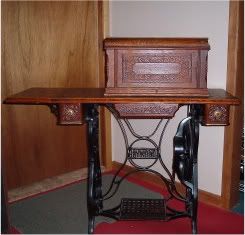 Cover off: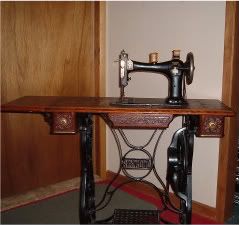 The machine, itself: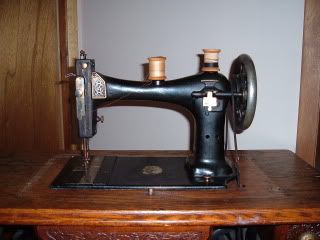 It's heavy:
Can you guess what this is?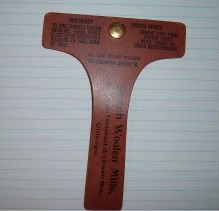 And some snaps from way back: