Backsplash - please weigh in on Encore colors
I've been playing around with several Encore crackle tiles to see what seems to hit home. Unfortunately everyday a new tile seems to "be it".
I was originally thinking of combining different tiles for something different. I haven't fully discarded that, but now I'm not so sure.
Here are a couple of photos of the blue choices. Am I crazy to even consider Blue - I think bathrooms with blue.
The colors are Sky, Bali , Riviera.
The green contenders will follow.
Thank you!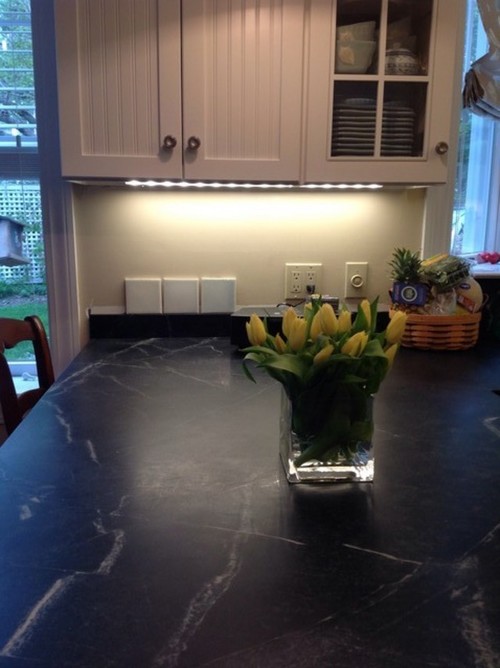 This post was edited by laurencp on Wed, May 14, 14 at 10:37