Gooseneck Faucets- More Splashing?
marvelousmarvin
May 9, 2012
I was reading some reviews for gooseneck faucets, and I noticed a pattern of complaints about splashing.
Has anybody had those problems? Is it a problem with every gooseneck faucet, or just certain gooseneck faucets?
Do you think splashing would be a problem with this faucet: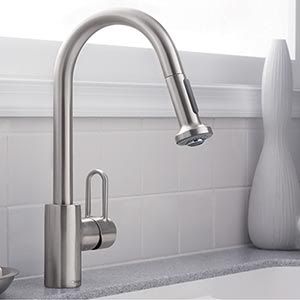 I'm a bit worried because another faucet from the same manufacturer, the Hansgrohe Allegro E Gourmet kitchen faucet, seems to suffer from problems with splashing.
Just looking at the two, I don't see the difference as to why one would have a problem with splashing and the other model wouldn't.