can you take a look at my floor plan?
This is the kitchen in a modular that we are going to be buying. We have decided to change the stock kitchen a little bit. A few things-I have a cooktop and wall oven that we are reusing in the new kitchen. We want to maximize counter space so the wall oven will go into a base height cabinet. It's low now so it shouldn't be a problem for me and I'm pretty short anyway.
The sink on the original plan is on the island but I want it on the wall under the window. The fridge was originally on the other wall but I'd like it closer to the dining area. The original plan had an angled island but I want a rectangular one instead. I have the island set 4' from the counters across from it-any closer and it would be too much in the path between the cooktop and the fridge.
In this plan I have the wall oven in the island across from the cooktop, but in the event it can't go there for some reason, it will have to go in the cabinet next to the cooktop, which will break up the symmetry on that wall. Speaking of symmetry, with the size of this kitchen it isn't possible to keep things perfectly symmetrical so I will live with asymmetry. On the very left side of the wall cabinets above the cooktop, I put in a 3" filler. The software didn't color it though, so it just looks white. There is a small wall at that end that will cover the ends of the cabinets.
On the right side of the fridge we're planning to use a freestanding pantry about 42" wide. It's our current pantry but it's barely been used due to the location so we want to use it instead of buying a new pantry.
The island on the graph paper drawing is to scale. I couldn't find anything similar on the NKBA site so I just put a couple of base cabinets and an open shelf together to represent it. The link below shows what the island looks like but it will be a mirror image of the one shown, provided they can make it that way.
The doorway to the left goes to the laundry area. The rest of the kitchen is open to the dining area and the living room. I am not concerned that my back will be to the room while I am cooking or cleaning up. In fact, sometimes I think I'd rather it was that way. Like a mini vacation from my kids. lol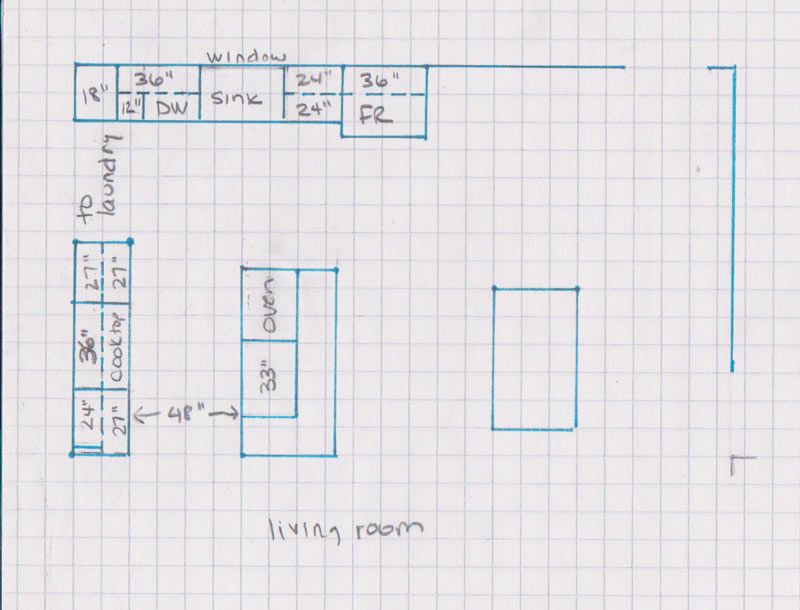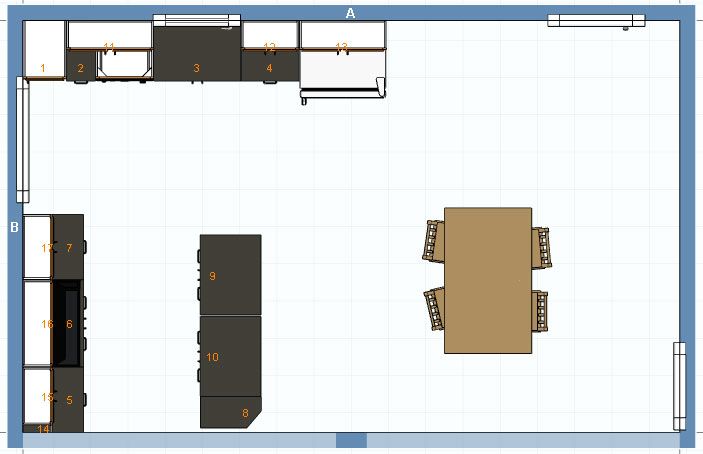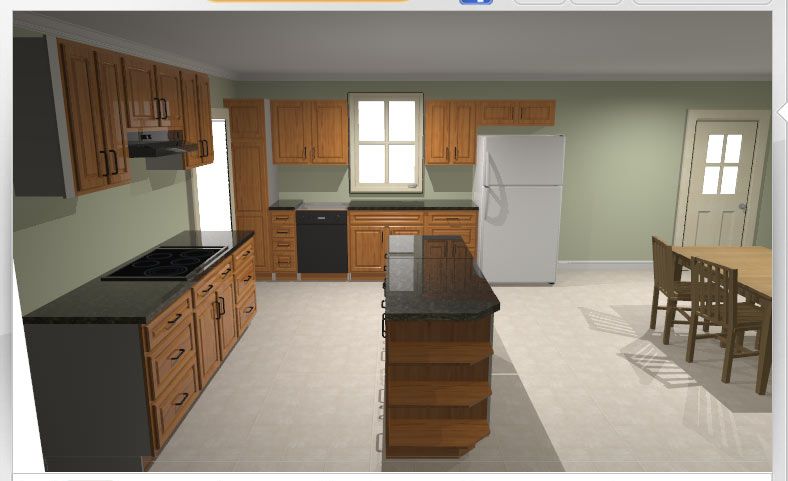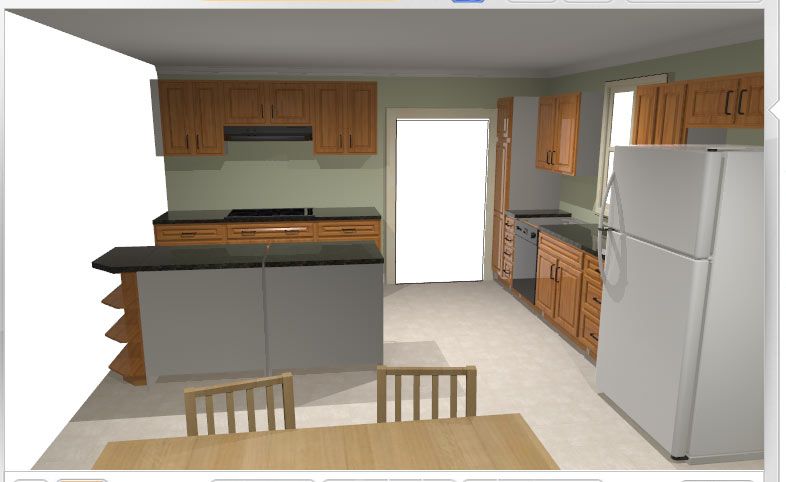 thank you :)
Here is a link that might be useful: island