Jacket for Evening Dress
Hope everyone had Happy Holidays!
I'm ready to make the jacket for the dress that I'll be wearing to my daughter's wedding. It's only 3 months away!
For anyone who didn't see my dress, you can look at my past posts under "Evening Dress-for wedding" There is also a "part 2" and a "part 3" post.
The dress is a See & Sew pattern (long skirt & sleeveless top). The jacket is Very Easy Vogue V8188. I'm going to make the jacket with the same fabric (blue silk dupioni) as the dress. I'm going to add some beaded type embelishment/trim around the cuffs of the sleeves.
Here is the Jacket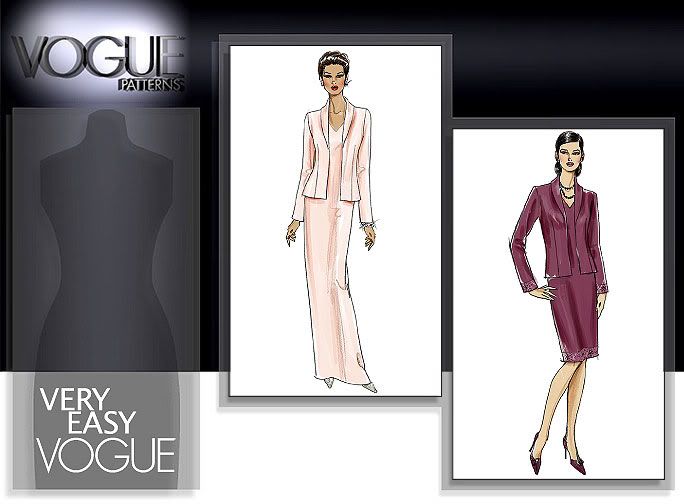 I made a practice jacket out of blue broadcloth. I used size 18 and did not make any alterations to the pattern. I am showing pics to get feedback on the length. Does it look long enough?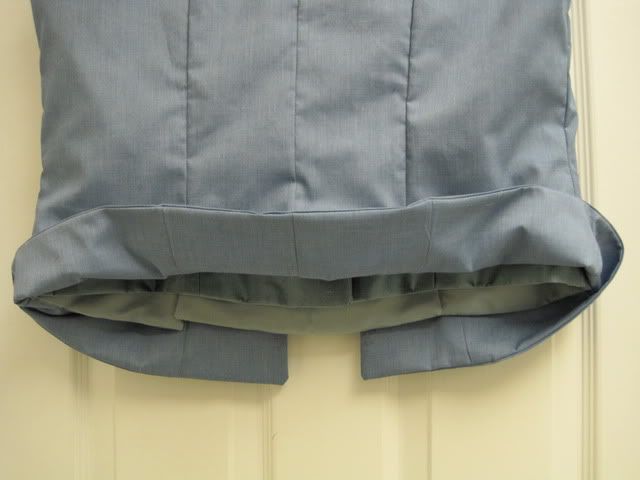 I think the sleeve length feels good, but the sleeve width seems a bit loose. For the second practice sleeve, I was thinking about using a 1" seam instead of 5/8" seam all along the arm to see how that feels. What do you think?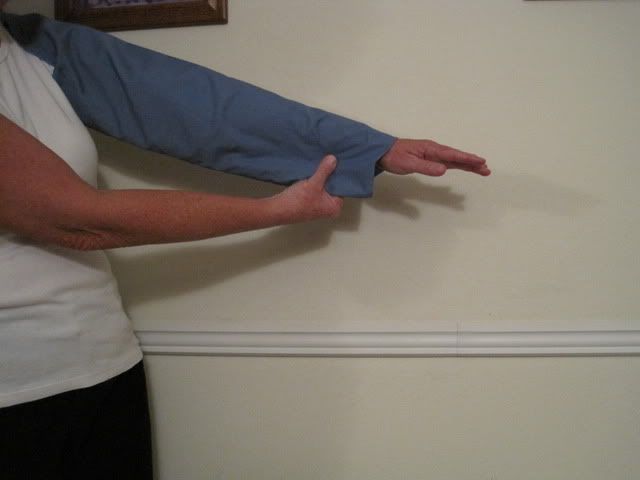 I will need to be more careful when easing in the sleeve cap to the armhole in order to keep the tucks at the armhole to a minimum. I will try and do better on the second sleeve.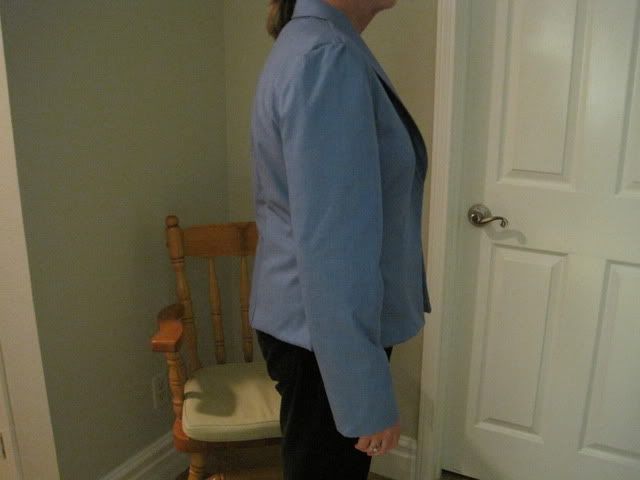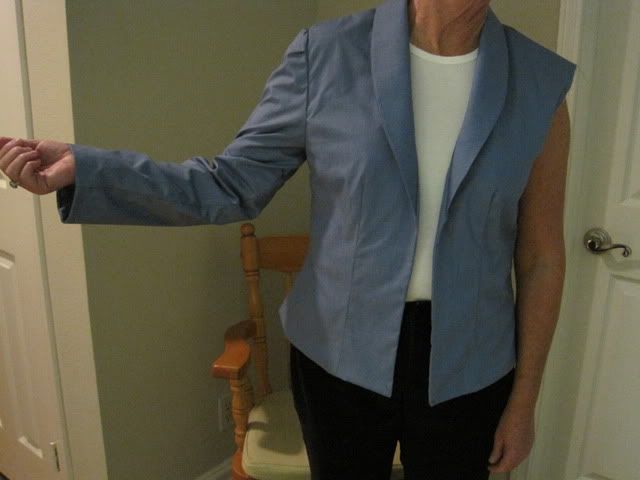 While I was trying on the dupioni top, one of the covered buttons fell off! Not the entire button, just the fabric covered "cap" part. I'm glad this happened now, and not at the wedding. I will check all of the buttons to make sure they are secure. Are there some button products that are better than others? Any suggestions are appreciated!
Thanks!
-Laurie