What should I paint this living room fireplace?
nostalgicfarm
July 8, 2014
We are rehabing a house we are going to live in for a few years before we build. I was planning to change the stone on this fireplace in a year or so when we updated the bathrooms/kitchen. My husband suggested we paint it. I don't really want to paint it white, so I am at a loss. Honestly, the first color that came to mind was turquoise. Something unexpected?
My style is probably pottery barn. I am hoping to go with medium/dark tan walls, brown leather sofas or tan/cream sofas, a few fabric recliners (hubby insists on a recliner).
We would probably prefer to keep the mantle wood tone, but are going to paint trim/crown molding white. Right now, everything is an open slate...I don't even have the furniture for the room yet!
I'm excited to see what you all have for ideas!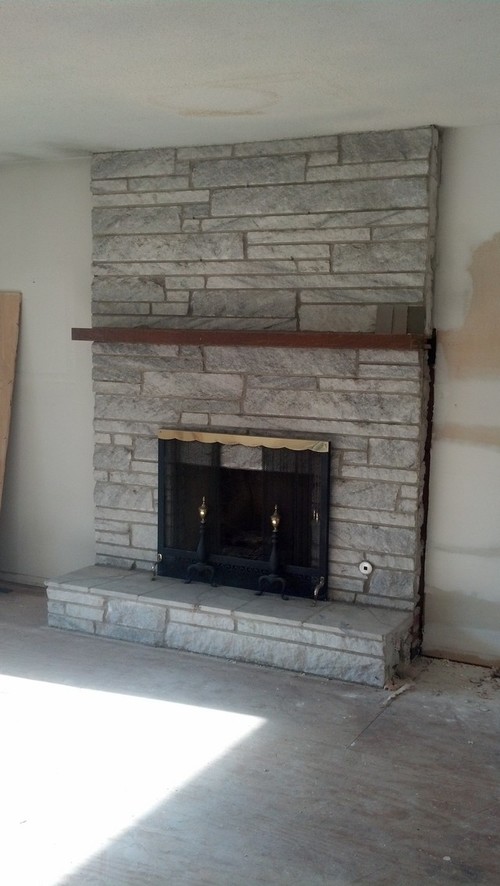 This post was edited by nostalgicfarm on Tue, Jul 8, 14 at 11:44