Two tiles came off shower seat...Help!
Two tiles came off from a built-in shower seat.
The house was built in 1948 -- so I presume they're porcelain.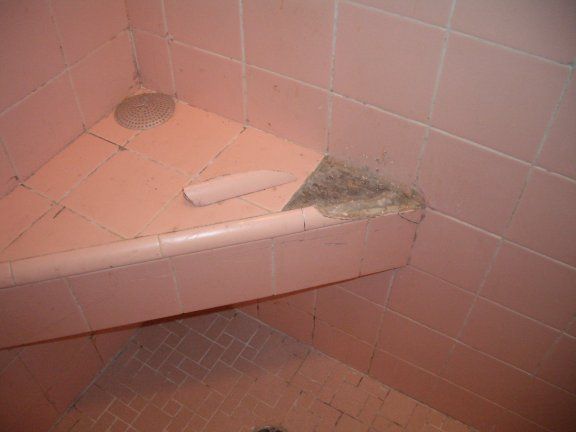 What materials do I need to put them back in place?
I'd rather not buy a 50 lb bag of mortar, etc. for such a small job.
Also, I strongly prefer using nontoxic products since I'm
concerned with indoor air quality.
Thanks in advance!