Is this termite damage?
I was trying to mount a sun shade a few days ago. The wood right under the roof felt hollow when I squeezed it so I pushed until it gave and took this picture. Before I cracked the wood in, it didn't look damaged at all. The squishy area is off and on over a course of about a foot. I checked all around the rest of the roof line and it's only in this one area. It's also only about the lower 4 inches of wood. Right above this the roof was leaking and it was repaired when a new roof was put in about 10 years ago. I looked for bugs in there but couldn't find any. Although it does look like there are fecal pellets.
Is this termite damage?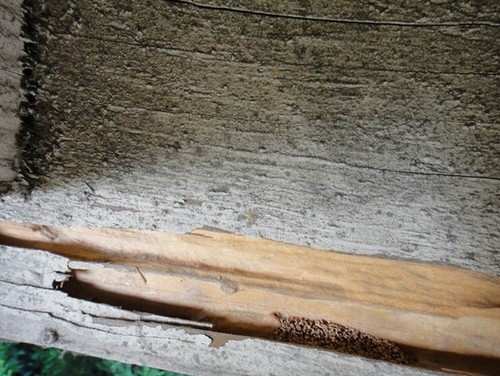 This post was edited by dryhouse on Tue, Jul 23, 13 at 17:52