tired of red in dining room help find another color
I am tired of my red dining room but am having a hard time thinking about what color to paint instead. I do not like white or very light colors for reasons unknown. My hope is to just change the color of the walls and keep the black and white accent wallpaper in china cab and on cushions. The rest of the rooms on the floor all connect with double door ways so the new color should work with all my others in theory, I think. I am going to edit the room this week while my hoarder five year old is at camp, by filtering out alot of the nick nacks and some furniture. The adjoining colors are Seal Grey(glidden color mixed in bm) Grasscloth by behr, Tropical Dusk by BM and Quiet Moments by Bm. Any color ideas? Thanks.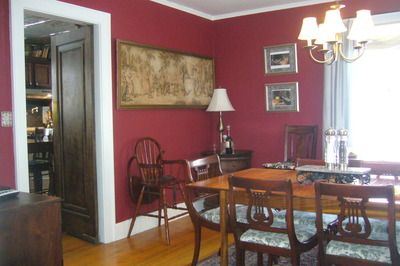 This is a veiw of the china cab and window seat fabric. I have since raised the curtain rod so it does not look quite so odd.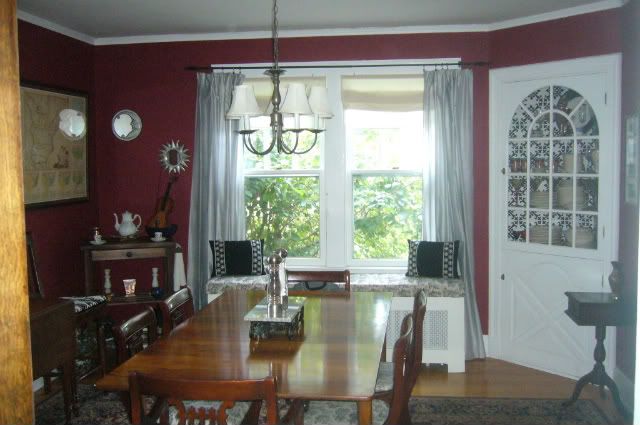 One other idea we have is to keep a red and add vertical picture moldings painted white like the trim. Sorry I had trouble finding a good example of moldings going from skirt board to crown but this is sorta what I was planning.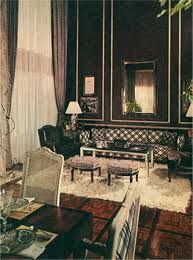 I would also love to see pictures of dining rooms and suggested colors. I am at a loss with this room. I am thinking of starting from scratch but would love to save money and although I want to have a formal dining room feel it is used daily for family meals so using what I have while my family is still young is a comforting thought.