Layout with Barker cabinets, need advice please
So here goes,
It seems weird that I almost feel like I'm baring myself, but I need validation as well as honest scrutiny for my design before I place my order with Barker. I have been planning this kitchen for 18+ months and everyone I know has heard so much, I am at the point where I need to talk to strangers online!
I have a cookie cutter suburban house with a small kitchen. My goal is to make zones to accommodate multiple people and kids, vastly improving storage and function as well as incorporating casual seating for at least four.
Here is what I'm working with
What I plan to do is remove the slider and make an out swing door, creating room for a 'self help' area on the short wall that will have wine fridge, micro, snacks, etc.
I will be building in a bench with two cabinets on either side for storage. I will use a 4' round table with this bench for casual eating.
I currently don't have any pantry, except for the skinny 12" beside the fridge. This will become a pull out which will be better than reach in, but I should also be able to use more uppers for food than currently due to increased cabinet space.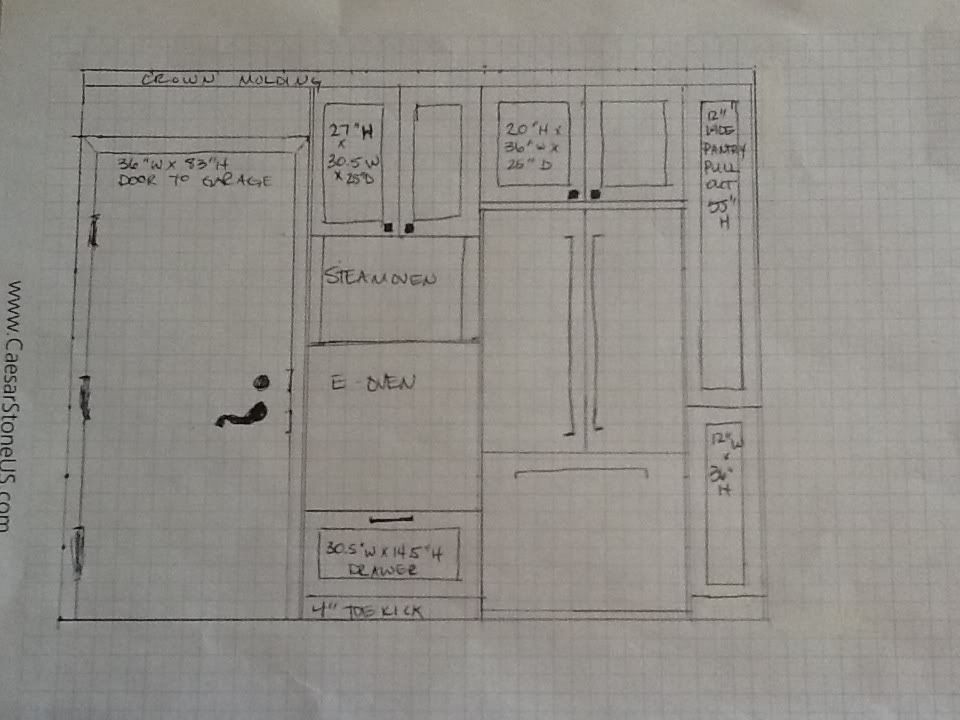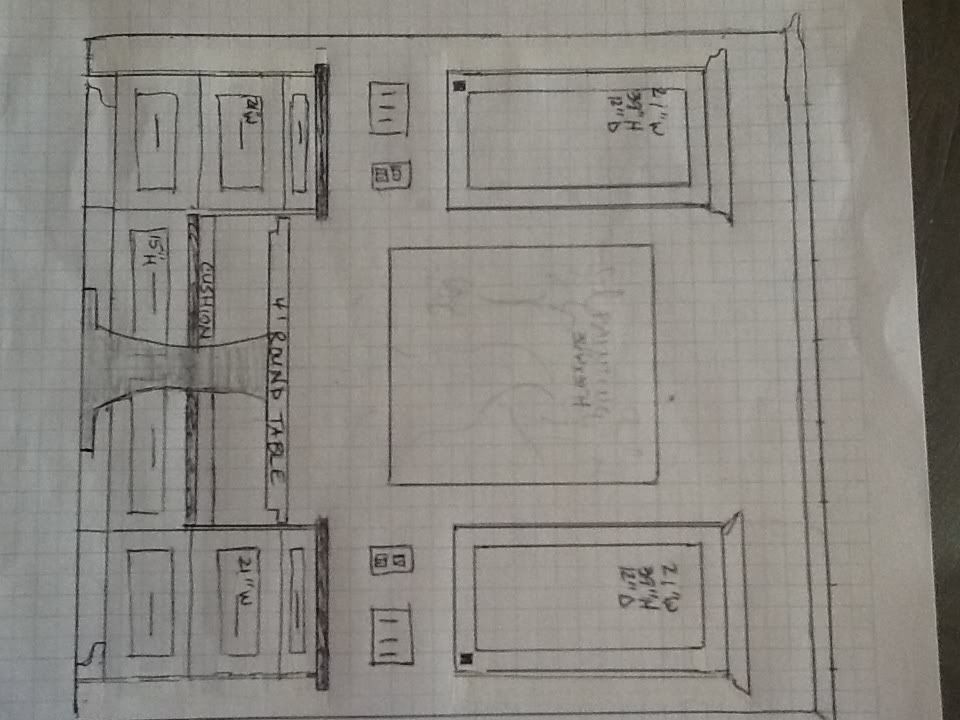 Any thoughts, advice or critiques are welcome, thanks!