I took a flyer..
My son and hubby went to a haunted house (actually it's tourist attraction in a town not far from here)
Anyways they went there and although there were no pictures taken I wanted to scrap a page showing he went there so I took the flyer they had in my store and I did a page on it.
Here is the flyer (the only thing I didn't use was the map they had on the bottom.)
and I made it into this.....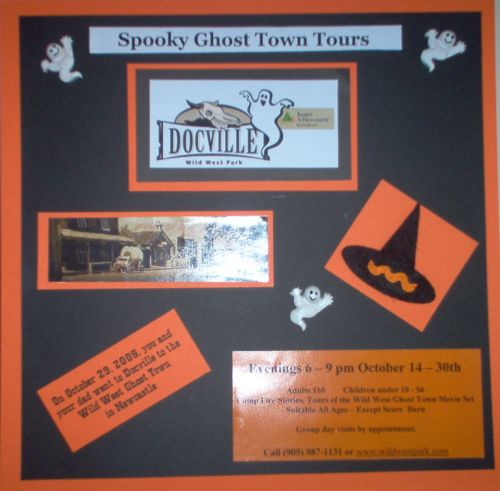 The little ghost are 3D. We were shopping in a dollar store one day and my son spotted them and thought they were cool so I let him buy them and I decided to use them on my page.