Making tiny stucco house more 'modern' pics
hosenemesis
December 16, 2012
Hi there remodelers,
My dad is moving into the tiny one bedroom house next door, and he wants to make it more 'modern' looking. He has purchased some brushed nickel lighting and installed can lights indoors, and he is laying a 24" black tile that looks kind of like old rusted iron plates indoors.
The main problem is the outdoors. It's got that 'Spanish-style' stucco (in great shape) on the walls, and he would like to keep the Olympic Stain Oxford Brown wood eaves and trim since it has held up for so many decades and goes with the new asphalt shingle roof. The metal windows are 'bronze' colored. He is buying a nice single-paned fluted glass door for the front door, and he is thinking about laying slate tiles, 36"x36", over the existing concrete patio, to blend with the large black tiles indoors.
He's also considering a wood fence around the front of the property- stacked 2"x8"x8' with gaps. He has removed some of the slats in the patio roof, it now goes 1 piece of wood, a foot gap, 2 pieces of wood, a small gap, 2 pieces of wood, a piece of wood, a big gap, and so forth, and that looks nice.
Can you think of any other cosmetic changes that might give this little box more of a modern vibe? Paint colors? Wall removals? Facades? Thank you for putting your talents and imaginations to work.
Renee
Front: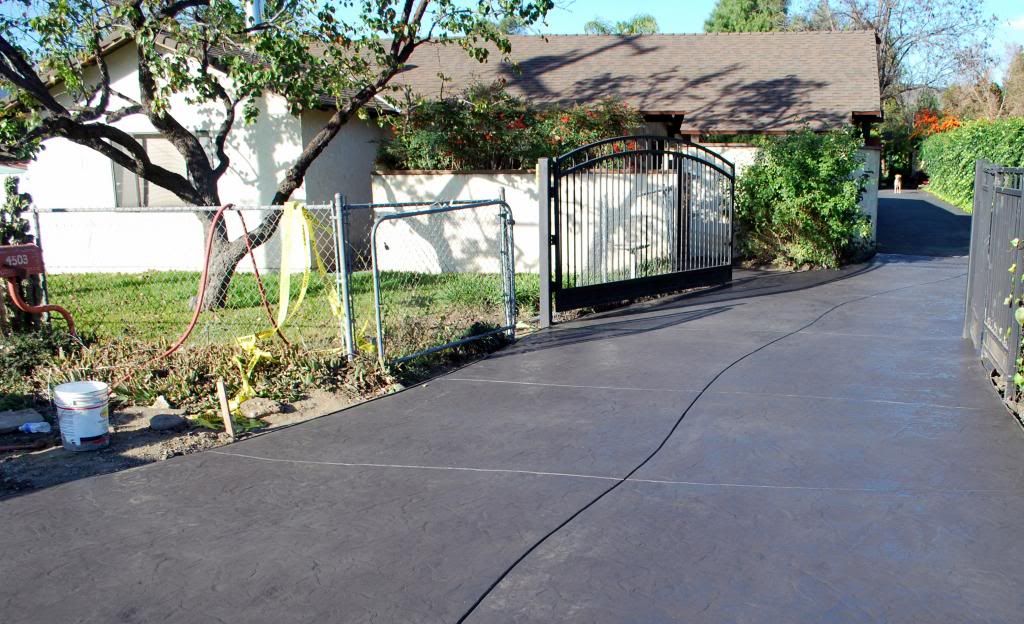 Patio:

Back: