What Kind of Drywall & Platform vs. Balloon Framing
I'm trying to figure out what kind of drywall I have in my home and weather or not it's platform framed. The house is an original 2-1/2 story 3-family home built in 1948.
When measured from the kitchen archway, which is in a non load-bearing wall, the wall thickness measures from 4-1/4" to 4-1/2".
The walls around the front and rear stairways, which are interior load-bearing walls, measure from 5-1/8" to 5-1/4".
Could my walls be plaster over double 3/8" rocklath?
The core of the drywall looks a lot like the fire blocking compound around the bricks which seal the wall cavities. Did fire codes specify double-thickness drywall back then? If so, it would probably mean that my ceilings are also double-thickness too, right?
As a side question, I'm trying to figure out if my house is platform framed or balloon framed. I cant see any interior partition walls from the basement. They are built on top of the sub-floor. That would mean the house is platform framed...
However, I can see the bottom of the wall cavities for the exterior walls and interior load-bearing walls (which all rest on from the basement, which would be balloon framing, right? I also noticed that I have fire blocking in each exterior wall cavity at each floor level.
Isn't 1948 kinda late for a balloon framed home? I thought builders had all moved to platform framing in the late 30's...
Some picture to help explain:
Two layers of drywall under staircase ceiling in basement.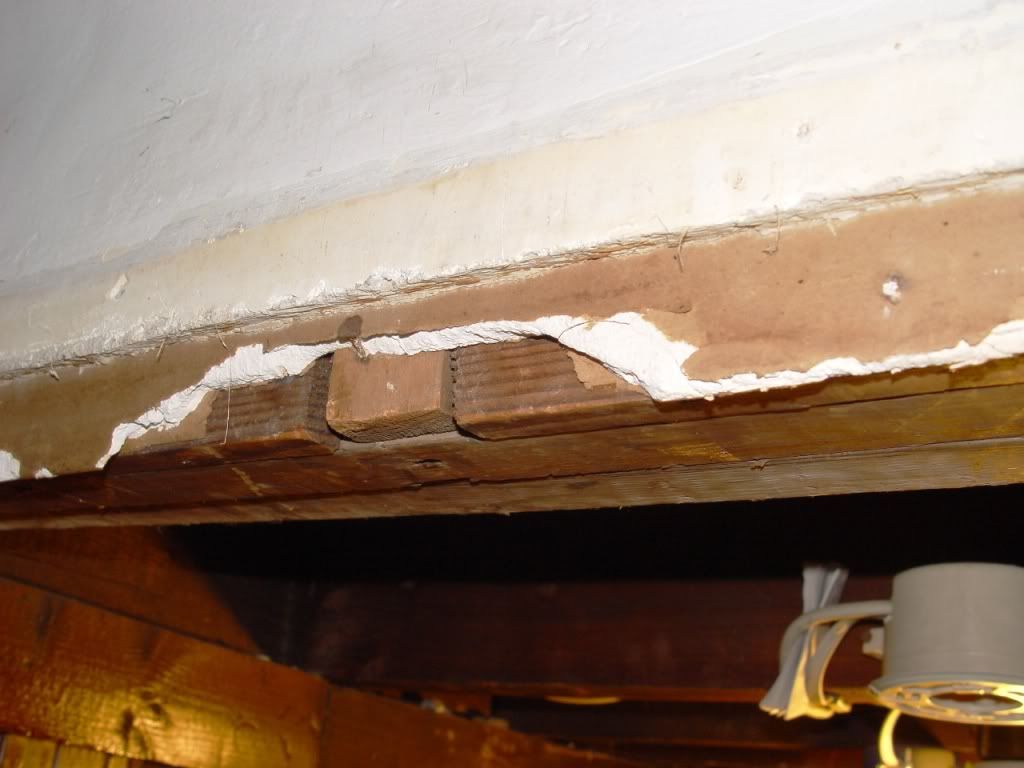 Fire-blocking at base of interior load-bearing walls.
Fire-blocking at base of exterior walls.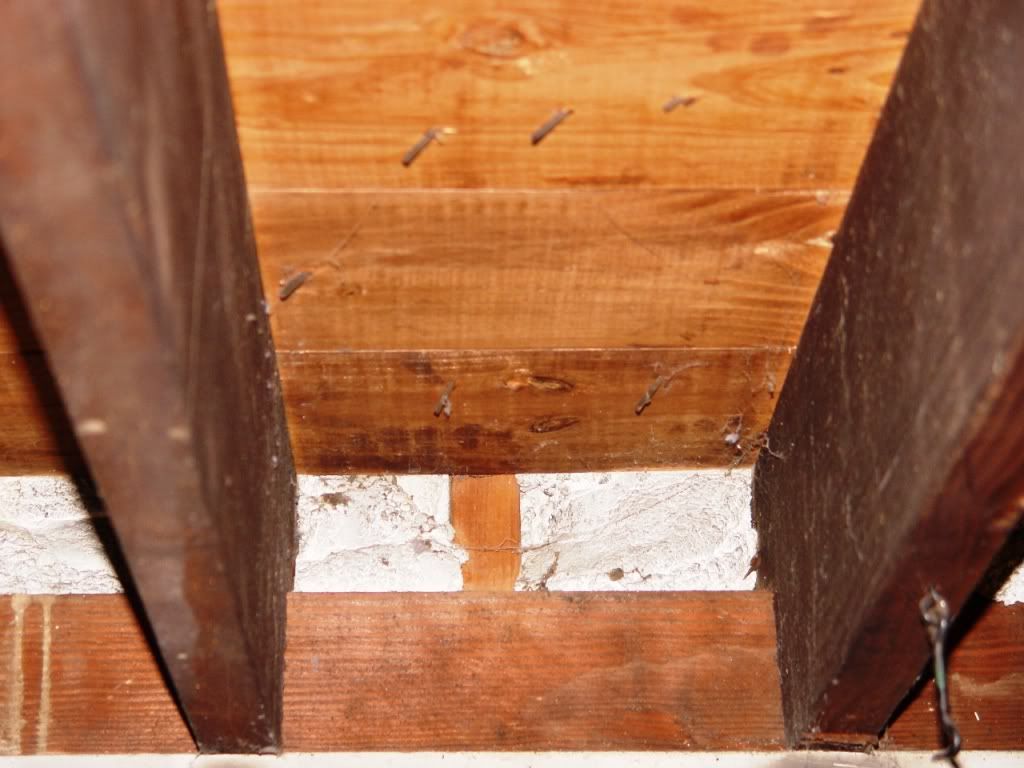 Fire-blocking at exterior wall seen from third floor joist space.
The two parallel interior load-bearing walls are for the front and rear stairways. These two load bearing walls, which travel from the very front to the very back of the house, are carried by four solid beams and columns. All the floor joists are notched over the beam at one end, and the sill at the other. The beams have 2x4 ledgers nailed to their sides to support the bottom of the joists.