Wall removed- load bearing, or frame?
yorkiemiki
December 30, 2013
Hi so we removed part of a wall in the kitchen, well the contractor did.
This is for a condominium and the entire room with living/kitchen is about 450 sq ft (25'x17')
He said that it's not supporting or load bearing... I just want to get a few tips to double check and learn a little more about this.
One thing that did concern me is that the joists above are perpendicular to this wall.
The original wall divided livin/kitchen but only ran through half the room
The condo is 2 stories and the pitch of the roof is perpendicular to this wall. there's a wall that runs across from one side of room to other perpendicular to this wall that we removed.
The pics attached paint a better pic. Thanks!
http://s1319.photobucket.com/user/yorkiemiki/embed/slideshow/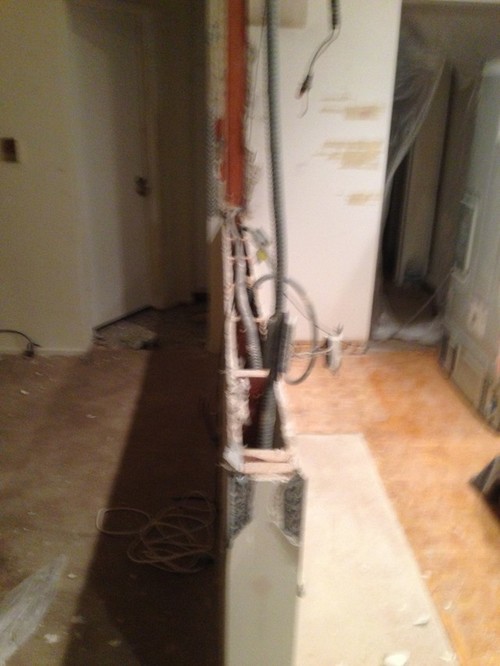 Here is a link that might be useful: link to more pics