Making & Removing Selection Tutorial...PSP8/9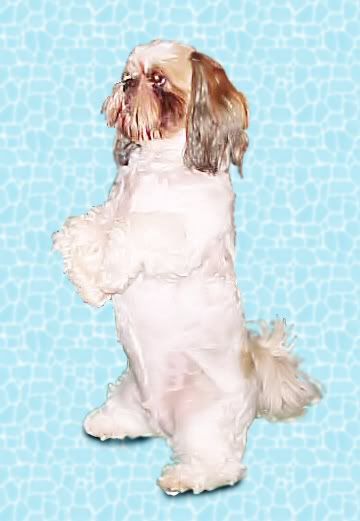 Making & Removing Selection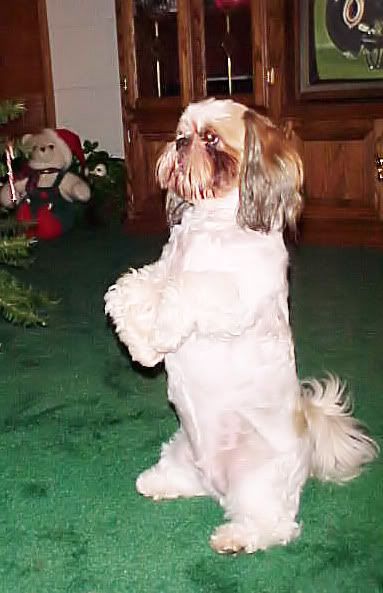 Open Dog image
Duplicate: Shift Key plus D
Close original
Freehand Selection Tool (Lasso Icon):
Selection type: Point to point or Freehand
Make a selection inside of dog image....stay inside of body, no need to be perfect.
Go to the word 'Selection' (top of workspace)
Choose Edit Selection...this will place a red colored film over selected area of image.
Set Material Palette color: Foreground White.....Background Black....
Select the Paint Brush:
Use left mouse button to paint White this will fill in the remainder of the selection as you paint.
Use Right mouse button to paint with Black paint...this will erase mistakes.
Tip: When using the Paint Brush:
Change size of Brush as needed then....
Click cursor, hold down shift key, move cursor forward and click again. The paint will fill in between clicks.
You can also Click, hold down shift key and continue to click as you move forward.
This will give you much better control of where the paint goes...it makes it easier to follow a rounded area or make a straight line.
Example: the small tail hairs of the dog....change the paint brush to size 2 or 3 and following the curve of the
hairs.....using right mouse button....hold down shift and click....click....click....as you move forward....right mouse to go back and erase.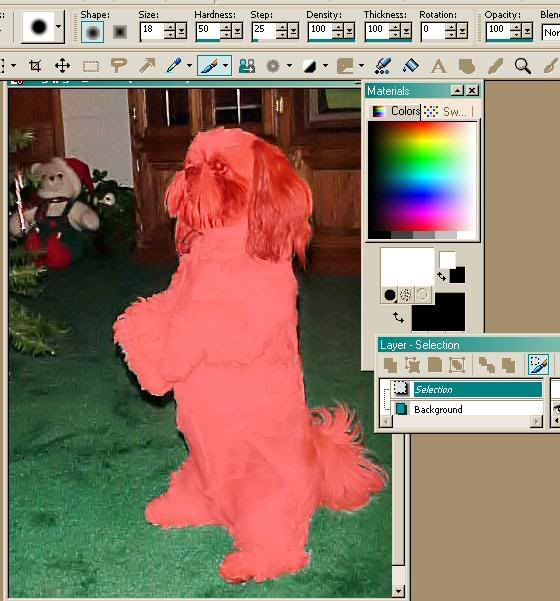 Go Back to Selection (again) and choose Selection Edit...to remove red film
Choose Selection again and choose Modify....Feather...this will vary in amount start with 2 or 3.....I used 3
You should now have marching ants around the dog.
Right click on the top of the dog image window.
Choose: Copy...the dog selection is now on your clipboard.
Open a New image same size as the original....size shows on status bar bottom right of workspace...
Dog image is....383 X 593...you can crop later.
Flood Fill New image with gradient, texture, paint....what ever you choose....
you would not do this if you were pasting into a photo.
Right click on top of New Image window and choose.....
Paste as New layer.
Your selection is now on it's own layer and can be moved with the Mover tool.
Choose Mover tool....move selection where you want it.
Activate colored bottom layer...
Adjust > Blur > Gaussian Blur....low setting...1.00 or less....
you will not do this when using a photo for a background.
Stay on bottom layer and choose: Light/Dark brush tool:
add a little dark shadow around feet to anchor the dog so he doesn't float.
I went back to top layer and used the Soften Brush tool very low opacity to touch-up edges where I though it looked too sharp.
Merge layers
Crop
Save
I hope this makes sense...post questions.
Joy