Adding Drop shadow to Dog picture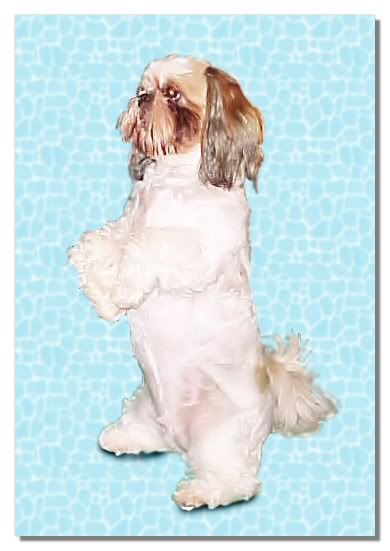 If you want to save the original dog image, be sure and duplicate image and close original before starting.
*Read tip at bottom before starting
Adding Drop Shadow
Open photo and minimize....
Make a New Image (Control N on keyboard)
Size....same dimensions as your picture > color white
Check bottom right Status bar for size.
You are going to add a border to the New Image.....
Image > Add Border
Enable: Symmetric
Size in Pixels: 15
Color white.
Bring up minimized picture
Right click top and Copy >
Right click top of New Image
Choose Paste as new layer.....into the new blank image....it will center.
Effects > 3D Effects > Drop Shadow >
Setting (reading from top down) 0.....0....50....2.00.....Black
Repeat...
Effects > 3D Effects > Drop Shadow >
Change setting to:... 5.....5....50....3.00
Merge Flatten
Save
* Tip:
If you want to add a narrow border to photo before adding drop shadow. Add a 1, 2 or 3 pixel width size border to the original image before, adding drop shadow.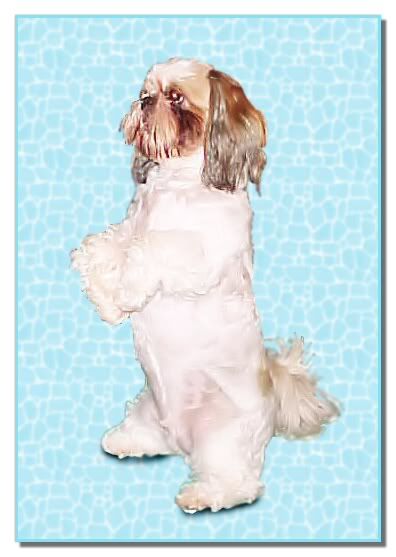 Joy