Help with overlay panels on my Sub Zero!
My contractors installed my Sub Zero a few months ago. It is a built-in 36 inch fridge/freezer unit. We put full overlay panels on it, to match the rest of my cabinetry. But what I can't figure out is am I supposed to be able to see into the compressor unit from the side? There is at least an inch between the cleats and the metal frame that is behind the panel and I can look all the way into the unit. My contractor was out today and he is talking about widening the box and pushing the fridge back, so that the cleats no longer butt up against the frame. This might solve the problem of being able to see inside the compressor, but I'm wondering if we are missing something else?
Thanks SO much to anyone who can offer some tips. I would also LOVE to see your pictures of how your paneled SZ looks from the side.
I am new to doing this - hope I did it right! Lighting is tough but I think you can see the hinges and internal workings...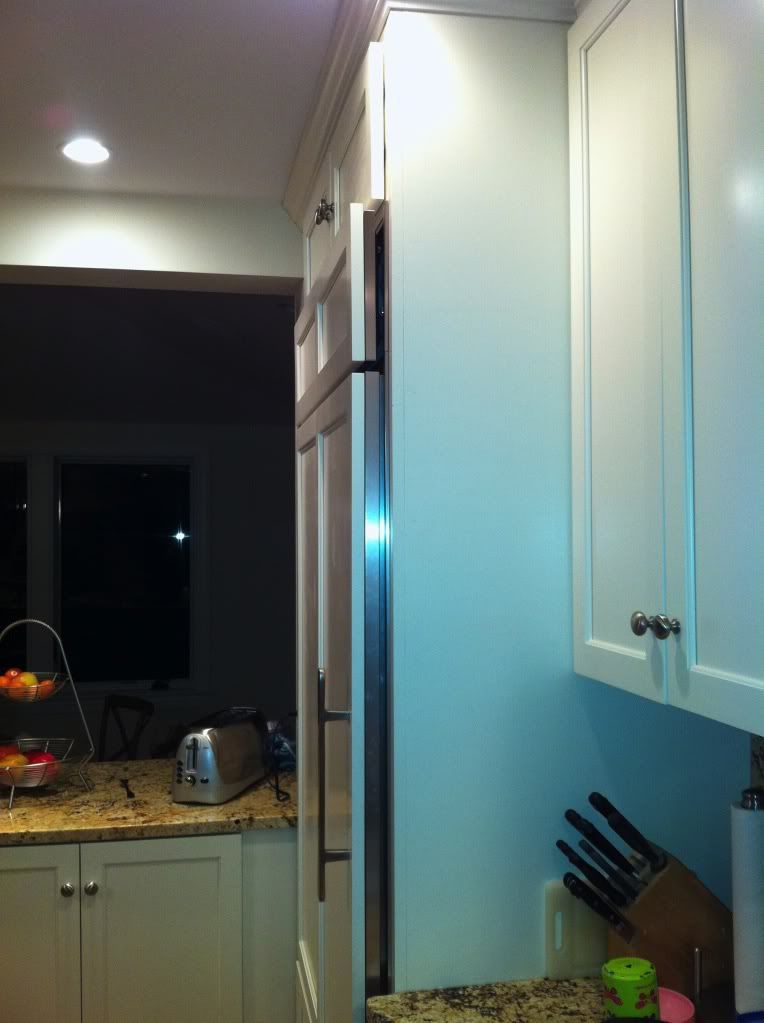 another view