Granite: purple dots update
I wanted to let you know that I finally got the granite mistake changed out! Thank you so much for helping me to stand up for myself! Even though they did not do a great job of installing the new remnant of Carerra and damaged my mirror and left a scratch on the marble when drilling the faucet hole, I didn't even say anything I was so happy to have the other piece removed. It took several months but it's changed out and I am thrilled to not have to "live with" the other top that I had resigned myself to. I can fix the mirror by just adding some trim around the mirror as it is damaged right above the backsplash. I just wanted to be done with this company and we can take care of the rest somehow. We just have to have the floor tiled now and we will be finished! Thanks so much again! I tried to link the original message but it wouldn't let me.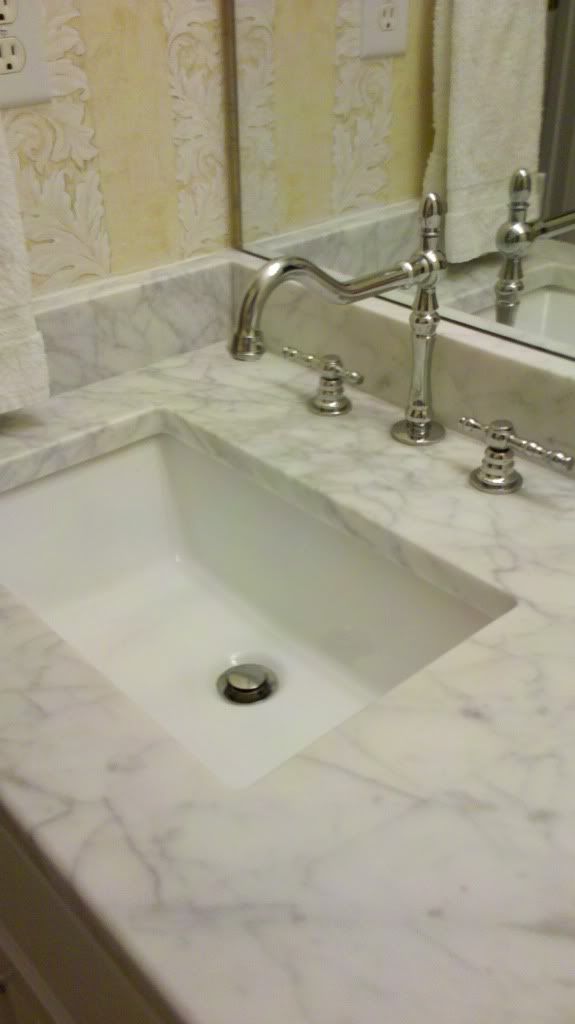 The new top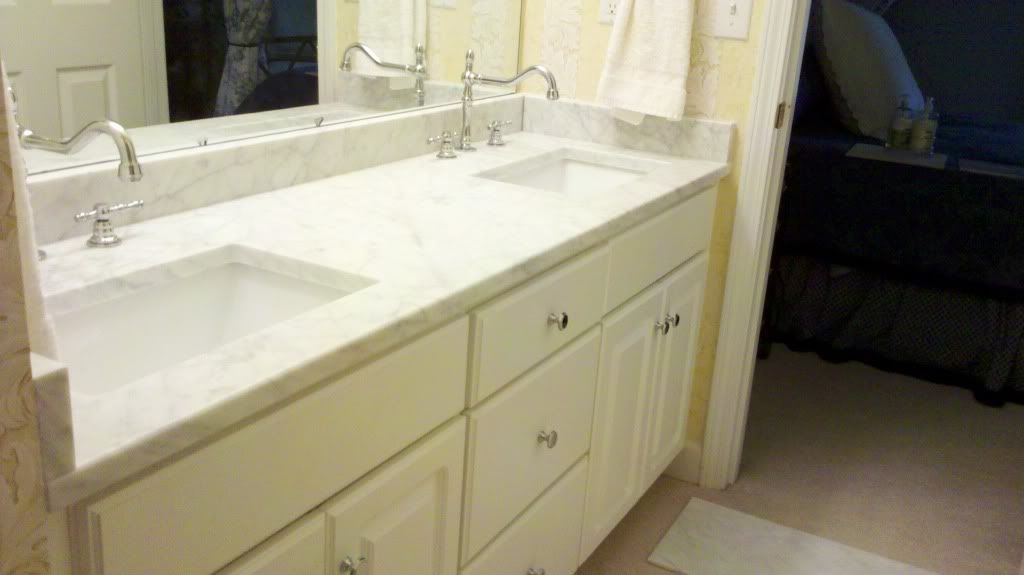 I love the Carrera
Here's a picture of the first counter top that was cut from a different piece than we picked out and the veining running front to back instead of side to side
another view, we changed out most of the old brass but still some to go
They had a Carrera remnant and since it was there they let us switch to it thank goodness. I will eventually change the wallpaper and the new tile sample is sitting on the floor in the second picture. Not sure which size of the floor tile we'll end up using. Even though they cut the wrong sinks in the first try we decided to keep them rather than try to get that resolved, I'm getting used to them now and it's ok with me. Faucets from Signature Hardware dot com.