Grr, just a minor vent
We painted our fireplace mantle yesterday, first coat. I got BM to colour match our cabinets. The fireplace seems way whiter than the cabs (a bit creamy).
So now my options. Call the cab company, see if I can get some paint from them? Just try to colour match myself with an existing BM colour? It doesn't need to be exact, but we are going to carry the colour over to the baseboards, casings, doors, so I want it as close as possible. I also like the creaminess of the cab colour.
I'll try a pic, but I'm sure it won't turn out like I want! It is only one coat too. Maybe it'll darken? Turn more creamy?
Ugh, I don't know! I hate painting! We do have someone coming to paint that back wall behind the fireplace, I think he'll be able to help me.
What to do?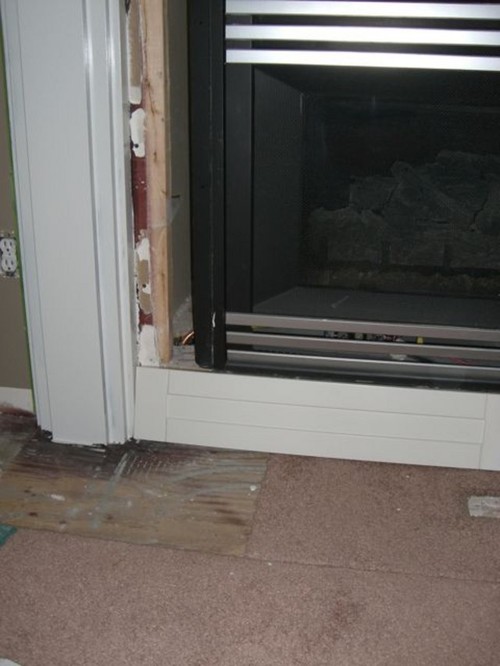 This post was edited by aklvdb on Wed, Jul 30, 14 at 21:15