Pics of mcm clocks and art- how do they look so far?
Some people have asked for pics of my clocks. Most are original clocks by Nelson from the 50's. They are pretty rare. Does the style I hung them look okay? I was going to put a tv under the orange cabinet, but I dont think I will now as I just dont watch tv much. I guess I could hang some clocks or artwork in the space? I was thinking of breaking up the wall of clocks to the right of the orange cab and mixing in a couple art pieces...what do you all think? The house isnt quite finished being remodeled, but I'm working on the landscaping for now, as I might add an addition and dont want to proceed with the remodel until I decide on the addition.
I still have several tile pieces from Evelyn Ackerman (midcentury Ca. artist) and a couple pics from Karel Apel to hang. I was just going to continue the style..mixing clocks with art?
Thanks!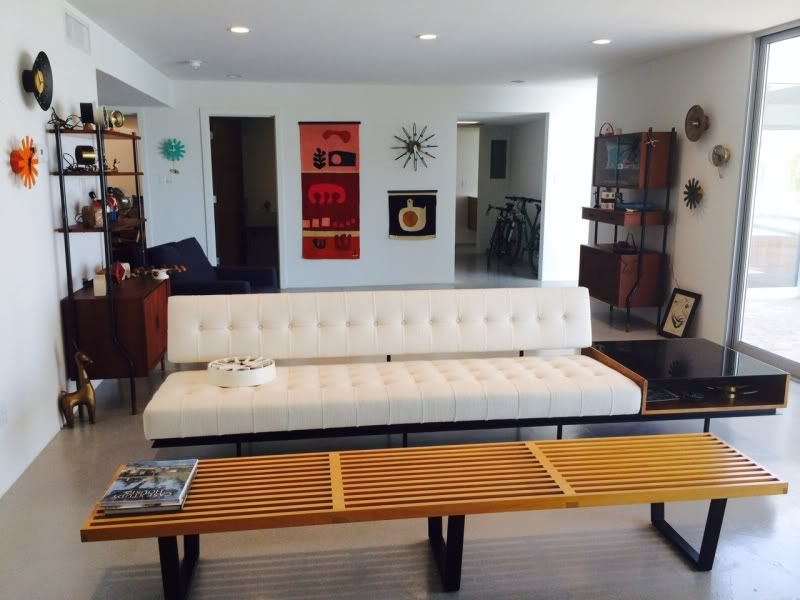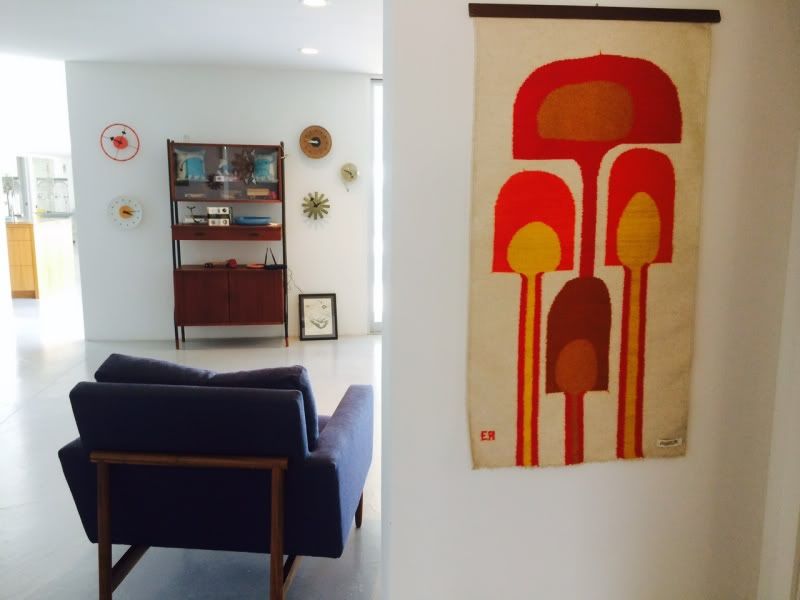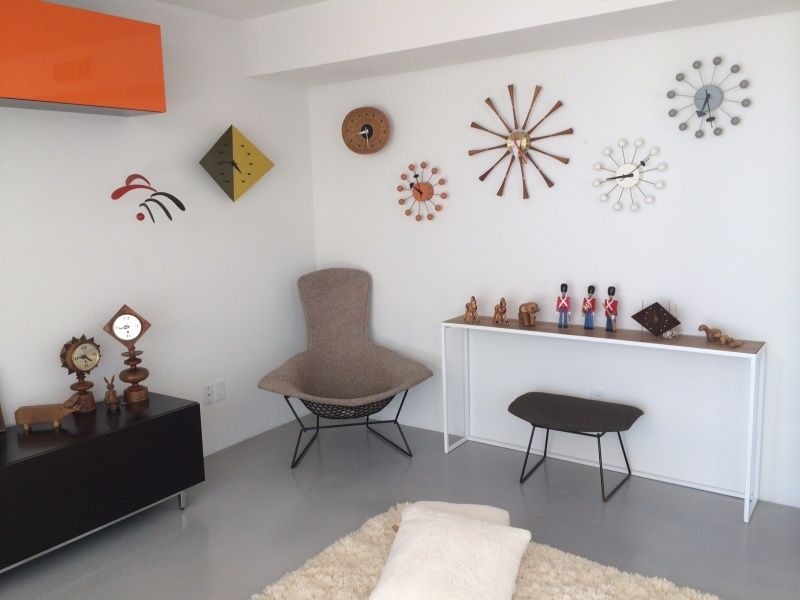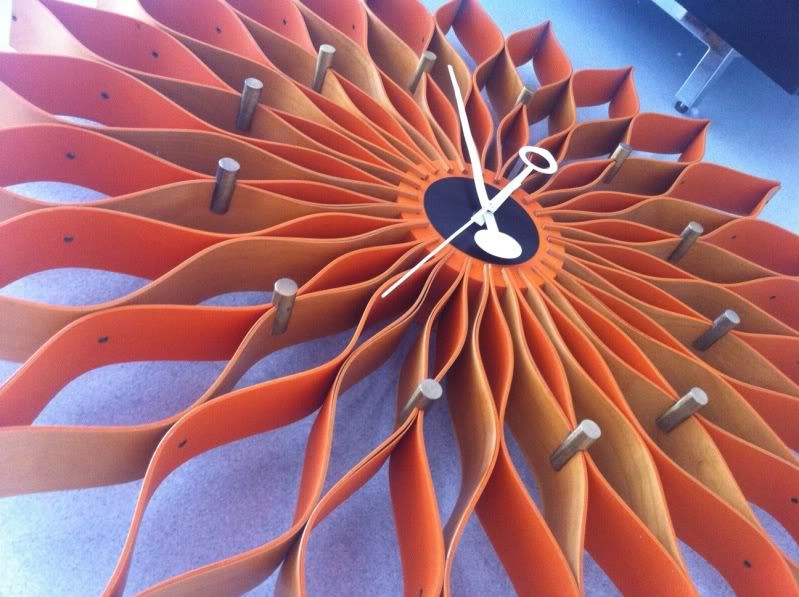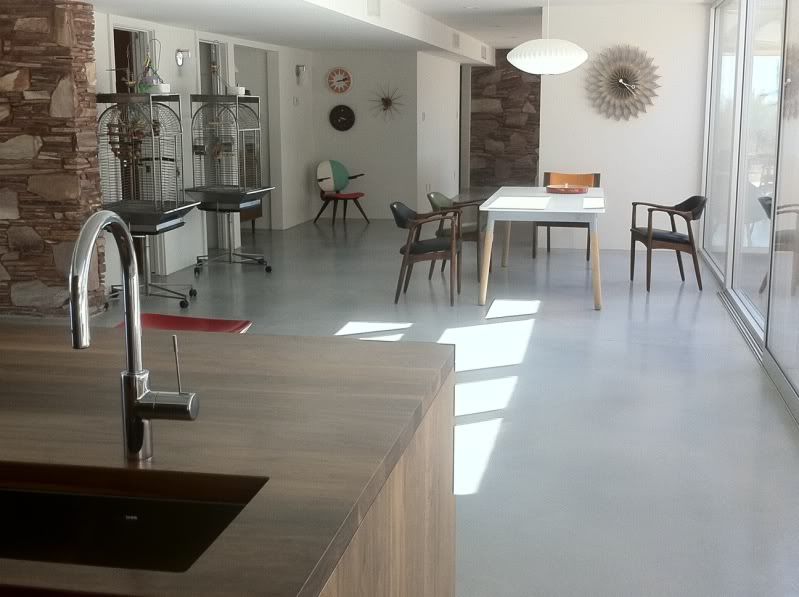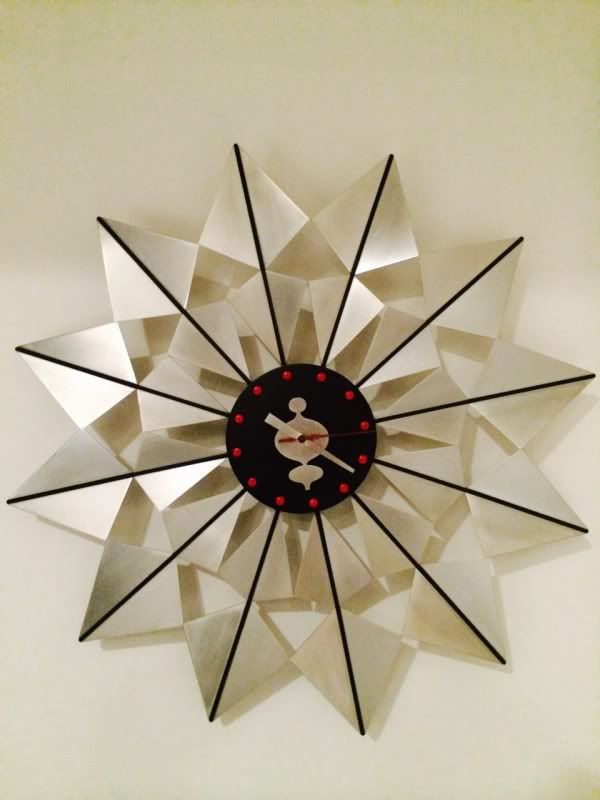 More EA tile pieces: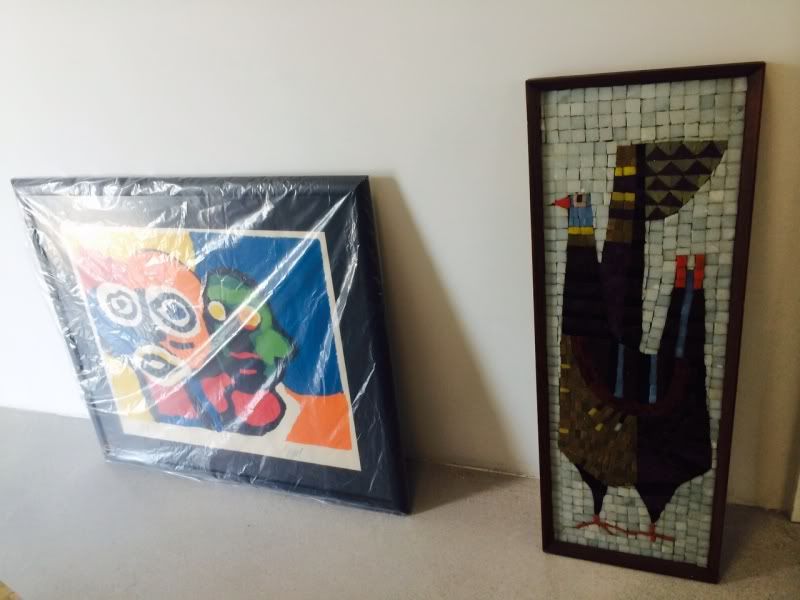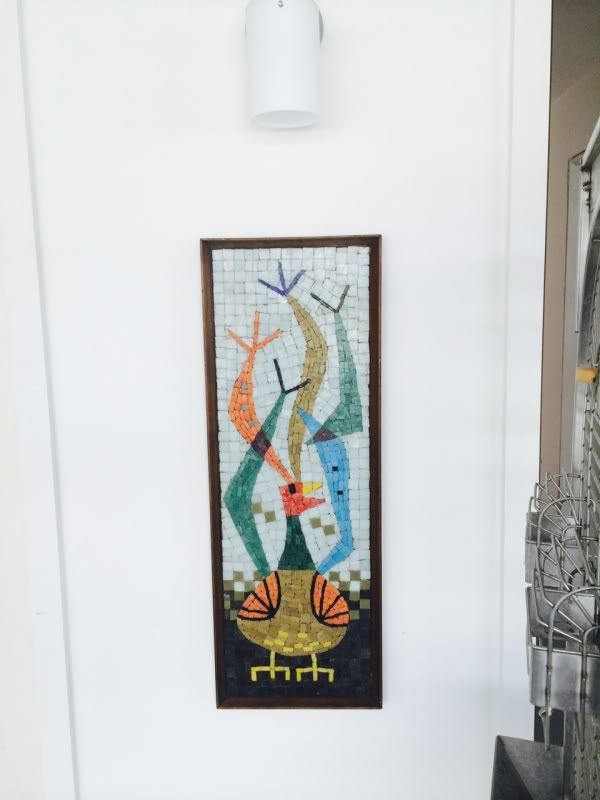 more pics of house (for EmmJay and Justgotabme):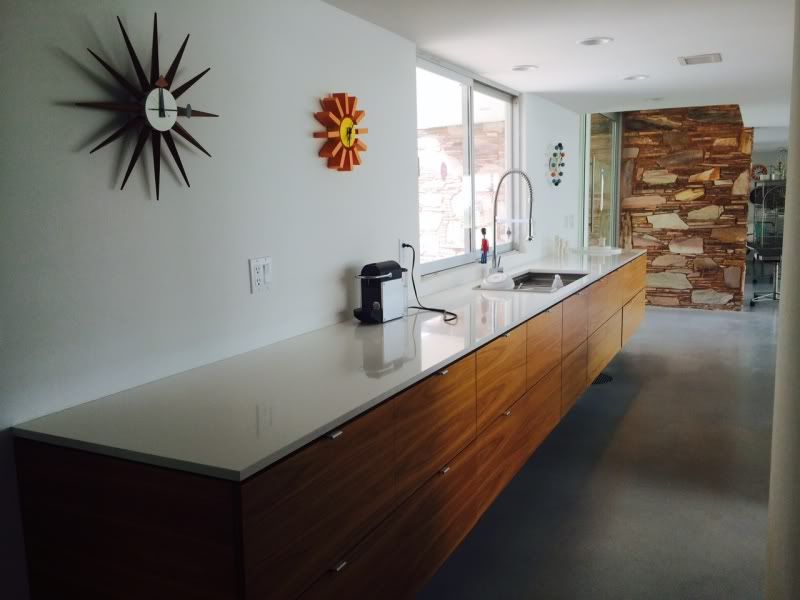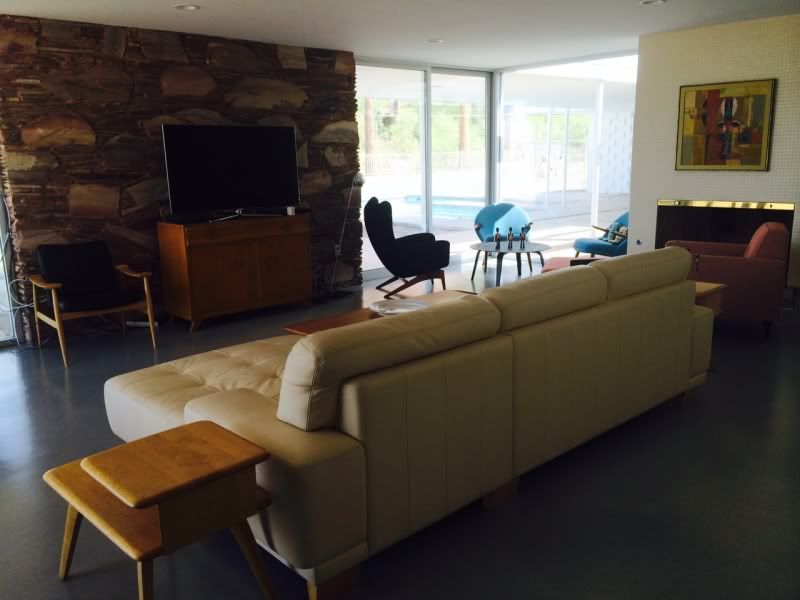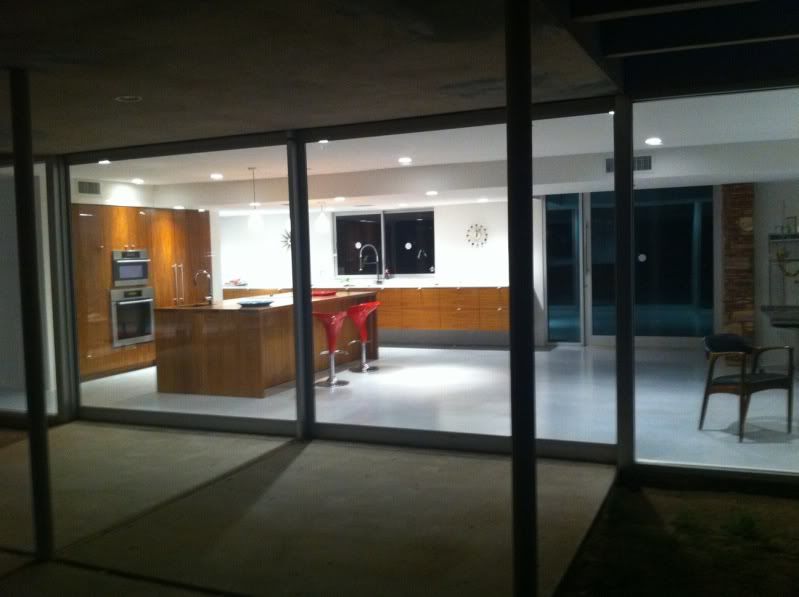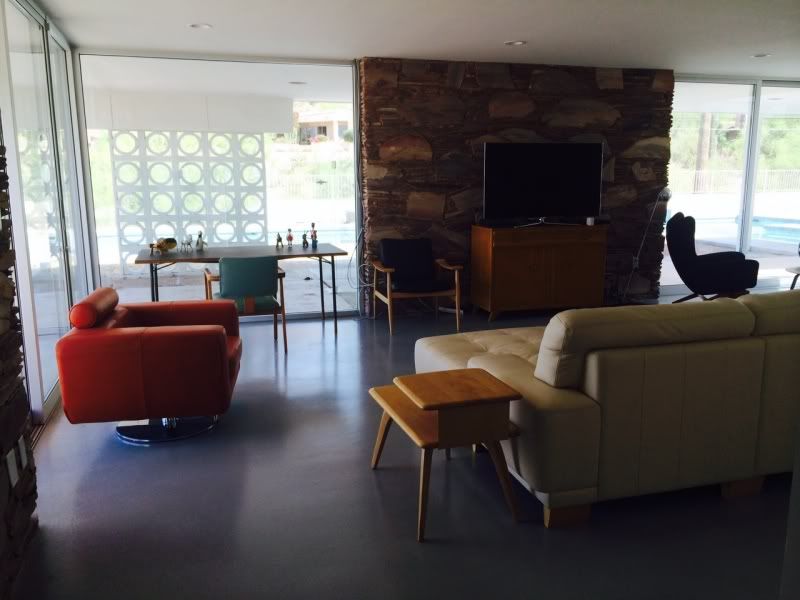 This post was edited by rockybird on Mon, Jul 21, 14 at 3:12