I need some advise on Deck Colors
Hello, I am looking for some advise on colors for our new deck. We are replacing the current cedar deck with Trex Transcends. My plan is to have:
Floor - rope swing (matches house wood trim and window trim)
Rails - Vintage Lantern, with black contempory baluster
Trim/Posts- here is the big question????
I love the white but we have no white on the outside of the house. I am not opposed to doing something other than Trex for the posts if they are comparable quality/price.
I need to make a decision in the next few days.
And don't pay attentions to those shaggy shrubs:(
Thank you! I also posted on Decks, but not too much action over there.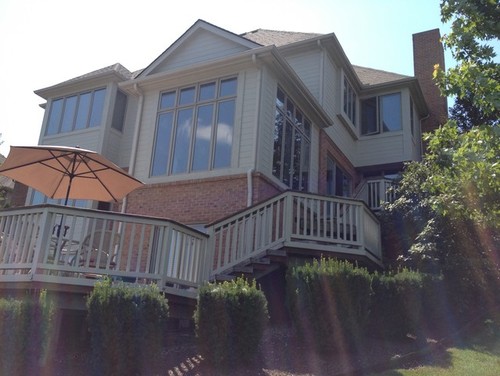 Here is a link that might be useful: I like this look