stucco help
rockybird
November 22, 2012
I have a 1958 midcentury home in Phoenix. The walls are all glass, red rock and block, no stucco. But the home has huge overhangs and soffits in stucco (4000 ft. worth). The stucco is terribly cracked. When I bought the house, there was massive water damage to the stucco from a bad roof (which the owners replaced - but never patched the water damage). I had the stucco repaired but the guy did a terrible job. It is a true eyesore. I finally decided to bite the bullet and get the stucco completely redone. I think I found a good stucco co.
I want a flat look but I dont know what to choose. The lowest price was for a sand stucco finish. The second price was for "synthetic double spread freeform stucco." The highest price was for a cement veneer type stucco. I want the flatest look I can get, but I dont really understand the stucco choices. The ctr. has tried to explain them to me,but I am not sure he understands what I want. I am also reading bad things about synthetic stucco. Thanks for any advice!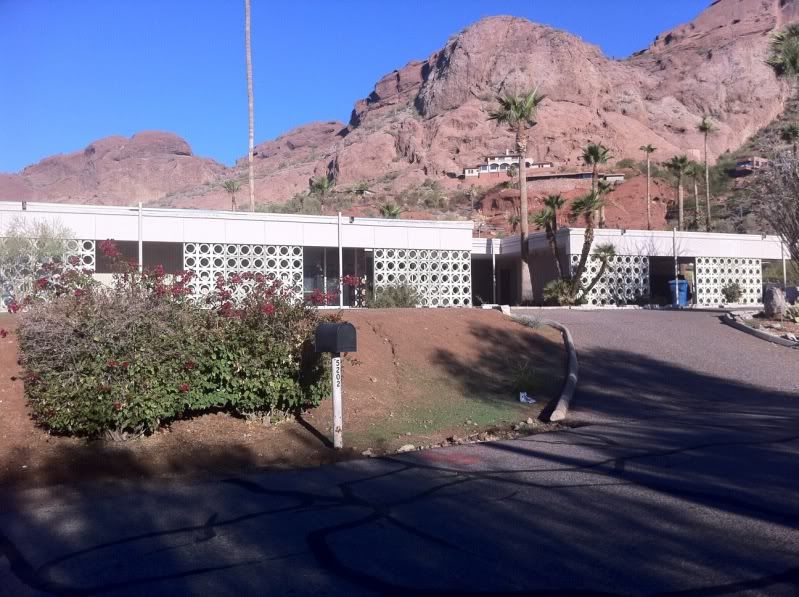 He will replace flashing with custom metal one in this pic. Block wall will be finished and soffit cut back.