check this out, what to do with a blind island corner
I'll finish it with a butcher block top and get a shelf in there. It's on 5 casters and will be tucked under the granite counter. The idea is it will hold our china since we don't have a formal dining room. We host parties right in the kitchen on a big counter top table. We can roll it out and use it as a serving table. Can roll it over to dishwasher to load it back up when done....
Now the real trick is convincing the granite fabricator he can indeed find a way to support all that granite above it without a post to the floor....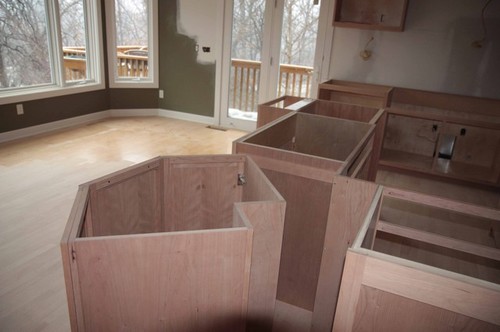 Here is a link that might be useful: another angle