One week until completion!!
heidihausfrau
April 28, 2013
Sorry if I haven't posted pics along the way. Everything has been a whirlwind of contractors, decisions, dust and normal family business.
But things are moving right along!!! Counters come Tuesday, then electricians and the plumber will finish up.
That leaves paint and backsplash. More sleepless nights :)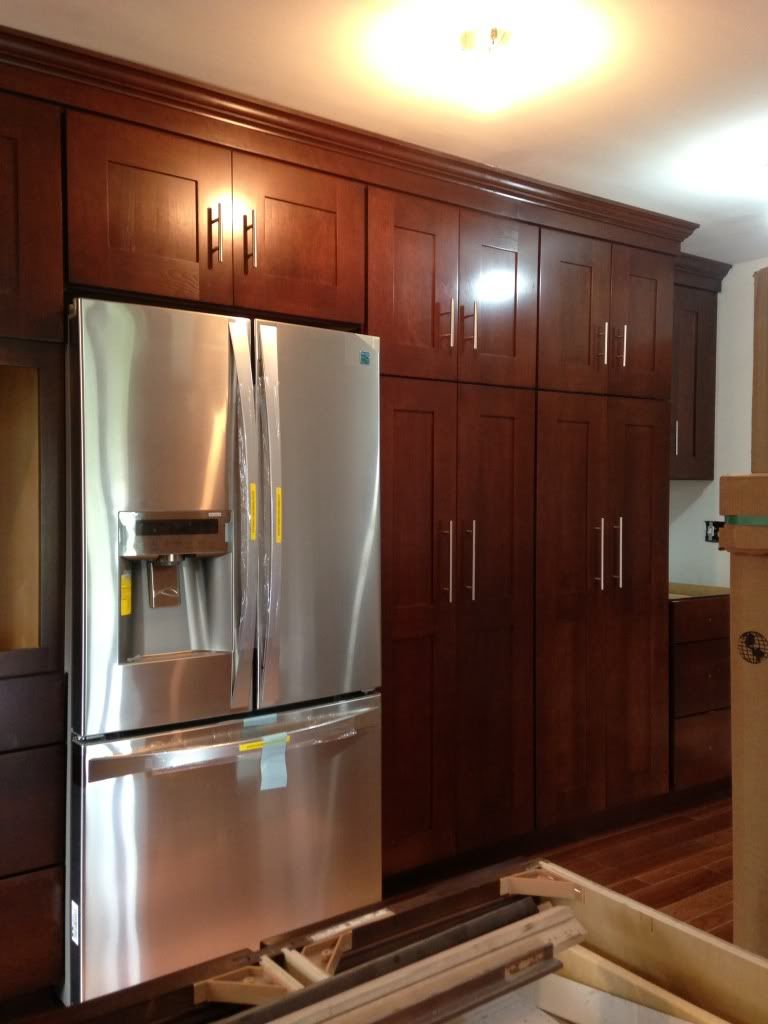 This is my favorite thing so far---my pantry area. Love love love it.