So excited... Just have to share... Cabinets being installed!!!
Momto3kiddos
April 5, 2013
The cabinets for our new home were delivered last week and are being installed this week. The hood is still being constructed. I am so excited to be able to walk through my space in 3D and imagine cooking (and living) in there.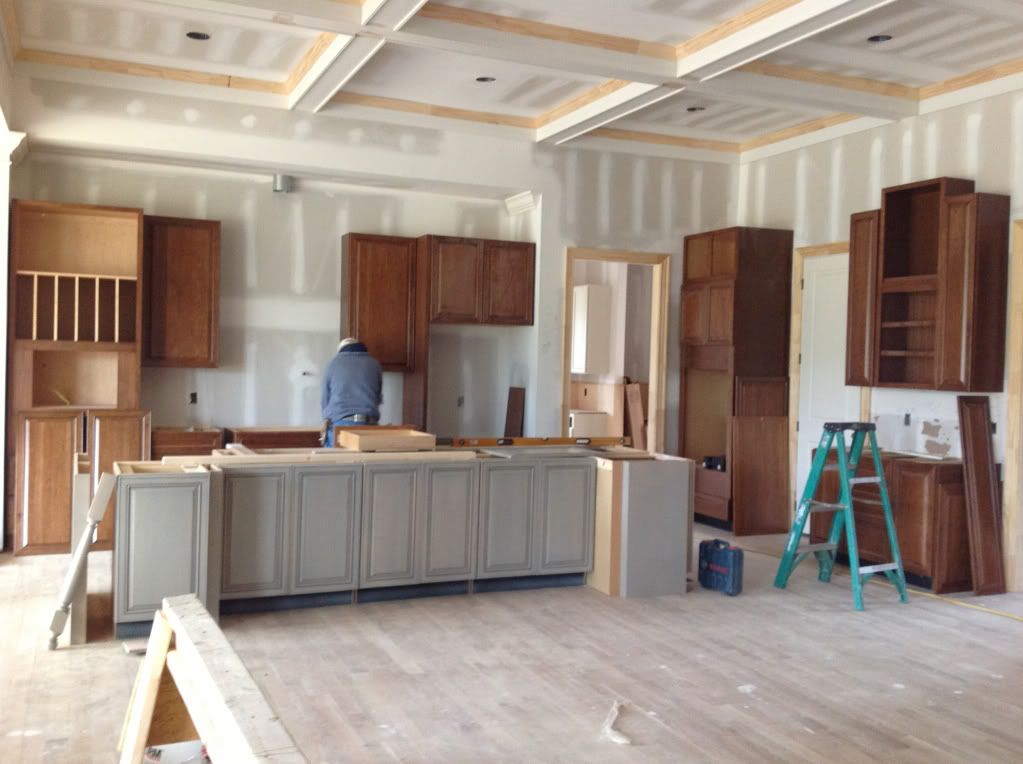 This is half of the butlers pantry... The other side is all glass doors, but the door detail was not correct so those were sent back.


Lastly, this is the granite that was templates for today... I cannot wait to see it in, then decide on a backsplash.