Trip Around the World - Pics!
So, the quilt for my nephew is finished, and I /finally/ got the pics to upload!
Here they are: (please excuse my messy kitchen)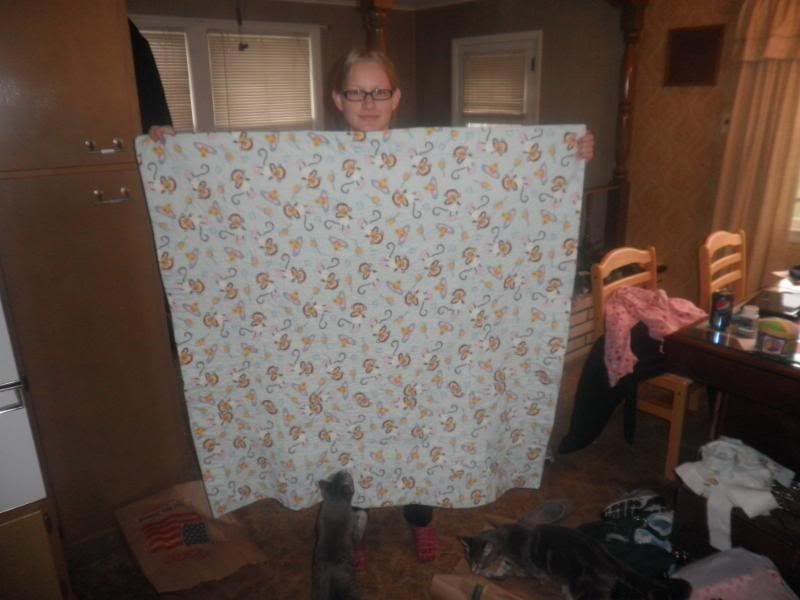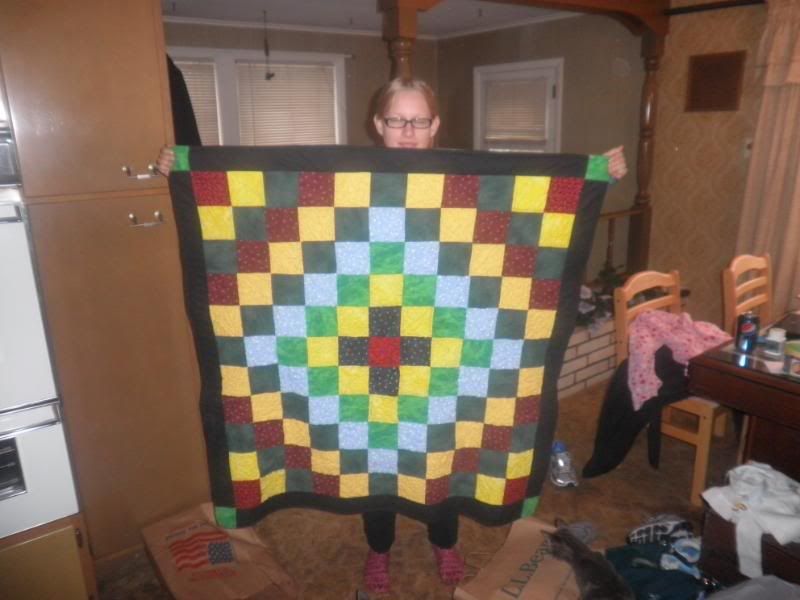 The backing is this cute monkey print with rubber duckies because everyone says that DH is a 'monkey's uncle' and I have a thing for rubber duckies I used mostly stash for this! YAY! The bright green is new, as is the backing and batting, but the one below (for my niece) will be completely stash, except backing! Exciting!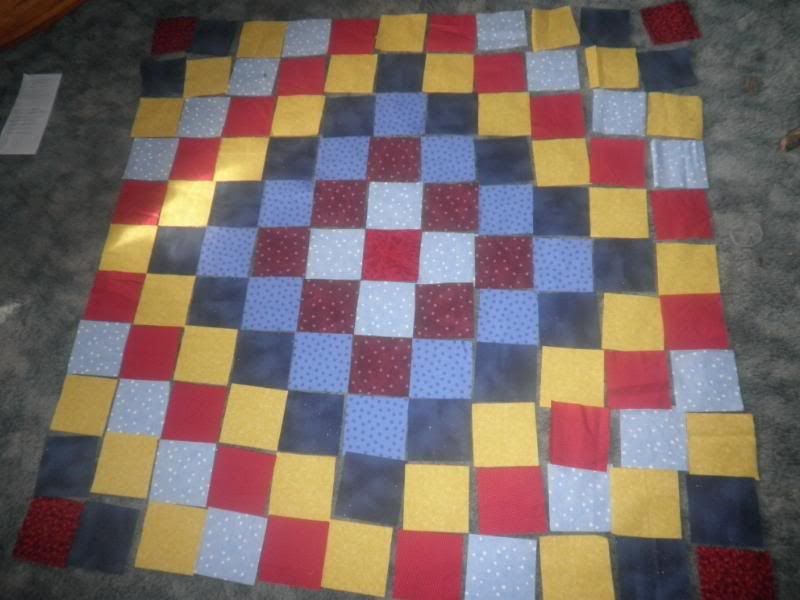 ~ Kit