Paint color help for bathroom with stacked slate wall
treasuretheday
June 3, 2013
After a long year of off and on work, we're slowly finishing our son's bathroom. It will have to be a half bath for a while longer until we can get the tub surround tiled but I was excited to be able to move things into the vanity this past weekend. My husband is asking me for a paint colors to give the drywaller/painter who comes on Wednesday to finish up work on the walls.
The feature of the room is the stacked slate wall with backlit mirrors. The lit bases are in place awaiting installation of the mirrors. Picture some pendants in the place of the light bulbs. The toe kick is still to be installed.
The slate reminds me of driftwood. It doesn't photograph very well as the flash highlights the lines between the tiles.
The counter is Quantra Paramo quartz, a mottled dark army green/brown.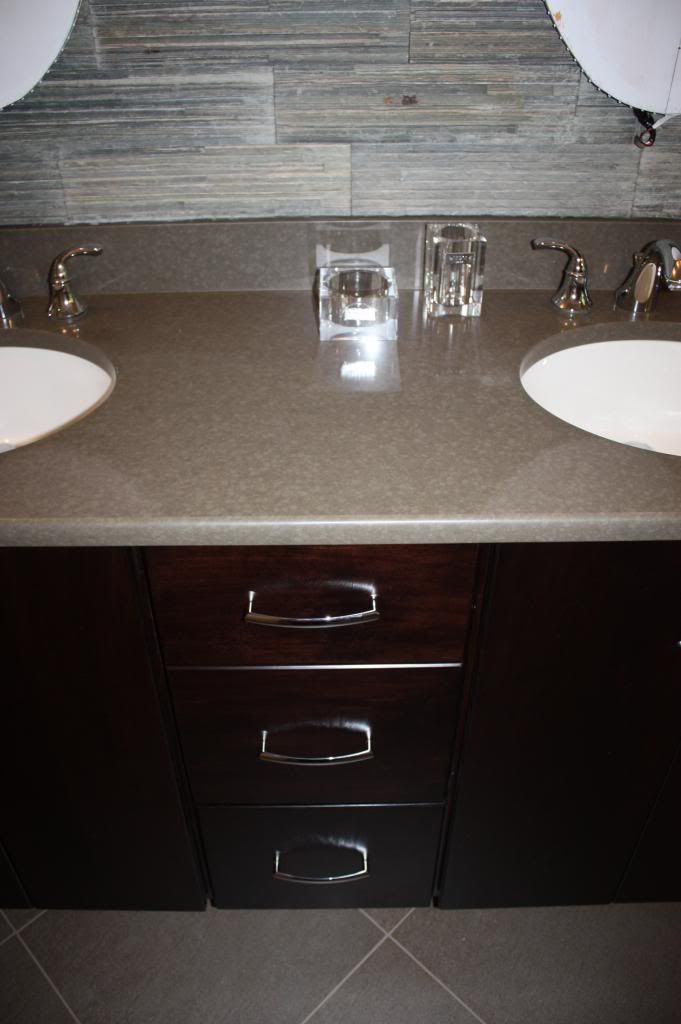 The shower curtain matches the biscuit color of the tub and has all of the shades of the slate:
With two doors in the room, including a louvered linen closet door, I want to avoid going too white on the trim/door color.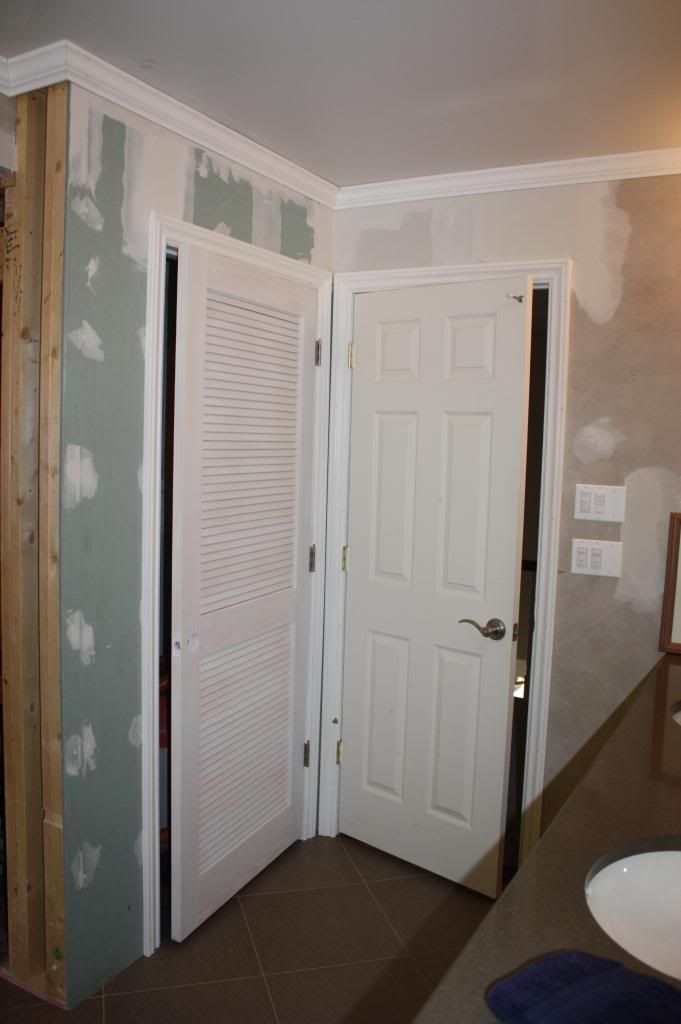 This is the mosaic accent for the shower, taken against the ungrouted floor tile: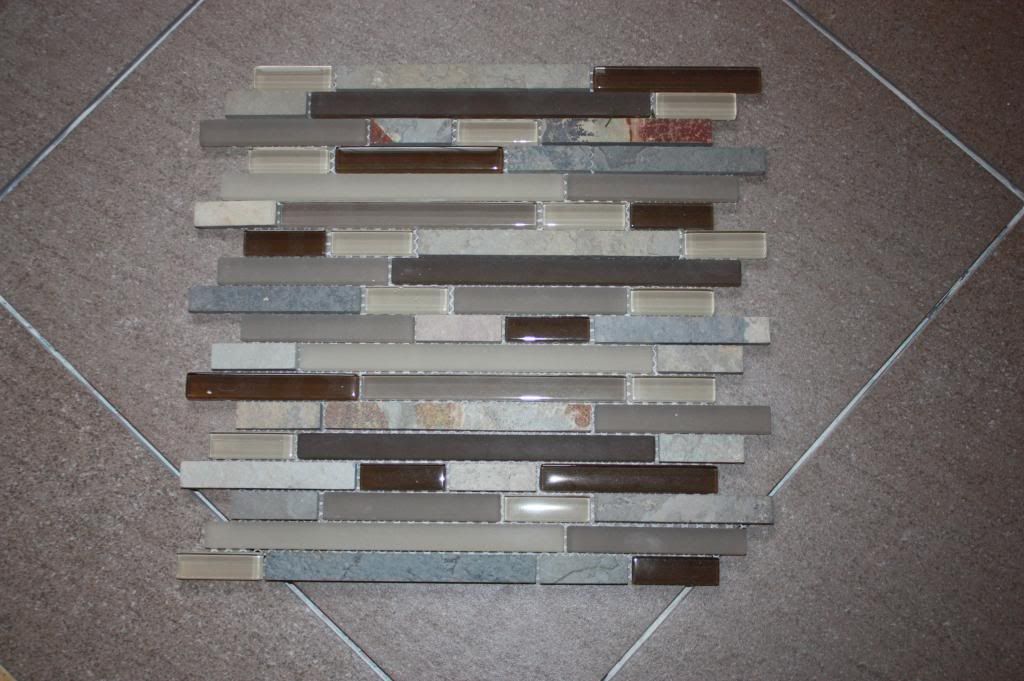 I'd love to get some suggestions for the walls, ceiling, trim and doors. Our painter typically uses SW but BM suggestions are welcome too. ;-)
Thanks so much for any ideas!