Wouldn't this make a Nice Quilt Design?
pirate_girl
December 15, 2013
Ran into this yesterday, happened to have my camera w/ me. Isn't this pretty?
I stopped to shoot this in heavy snow, it just charmed me so ...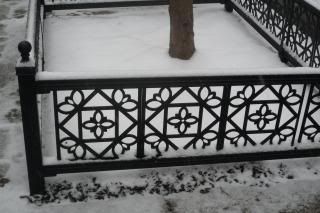 I love finding gorgeous design already out there!
I think I'll try to incorporate it into some future project.