Anybody recognize this block?
pirate_girl
December 28, 2011
Hi Folks,
Does anyone recognize this block? (Pardon me if the group shot of 4 blocks is a bit dark).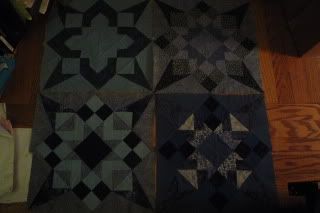 This is a UFO of some years which I recently rediscovered.
Here are the individual sample blocks:
Another a bit dark, sorry
the rest are lighter & much easier to see
Well, the hardwood floor provides a nice contrast anyway ;>)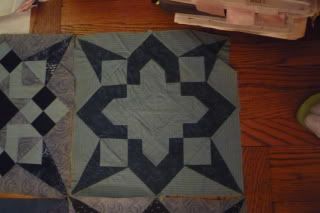 yet another
I believe this was originally in Quilter's Newsletter (from which I taught myself to quilt in the mid 80s).
I've got the original block on another computer (at home), more later.
Can any of you guess what's the secret here? Will reveal it when I get home.
Happy belated Holidays everybody!!!