It time! Before and during pics for williamsem! Updated daily...
*******UPDATE*******
Due to limits in Photobucket I need to remove most of the earlier images from the thread. I will provide a link to the album, where all the pictures can be viewed in order. Somehow I was fine last month, but hit my limit in 4 days this month. I think I have fixed the issue between account stuff and direct linking to the album. Sorry for the inconvenience!
Direct link for album, also hyperlinked at the bottom: http://s1216.photobucket.com/user/williamsem/library/kitchen%20remodel
***************************
We are now at demo day minus 2, GC starts Monday, Mom and I are removing cabinets today and tomorrow so she can have them for her garage.
I'm so excited and completely terrified to start! But there's no turning back now, I have a whole kitchen in my living room waiting to go in and my current kitchen in boxes everywhere else in the house. Not to mention a severe lack of cabinets in the room now!
Official before pics! Please excuse the mess, I forgot to take pics until we were in the middle of packing up and clearing out.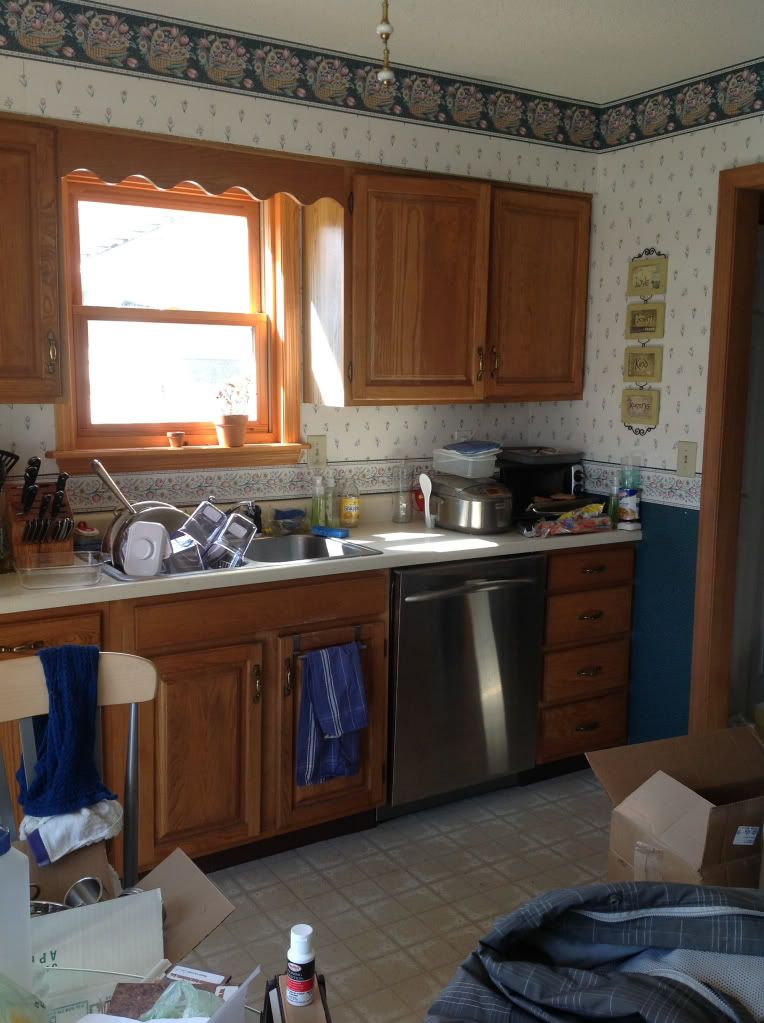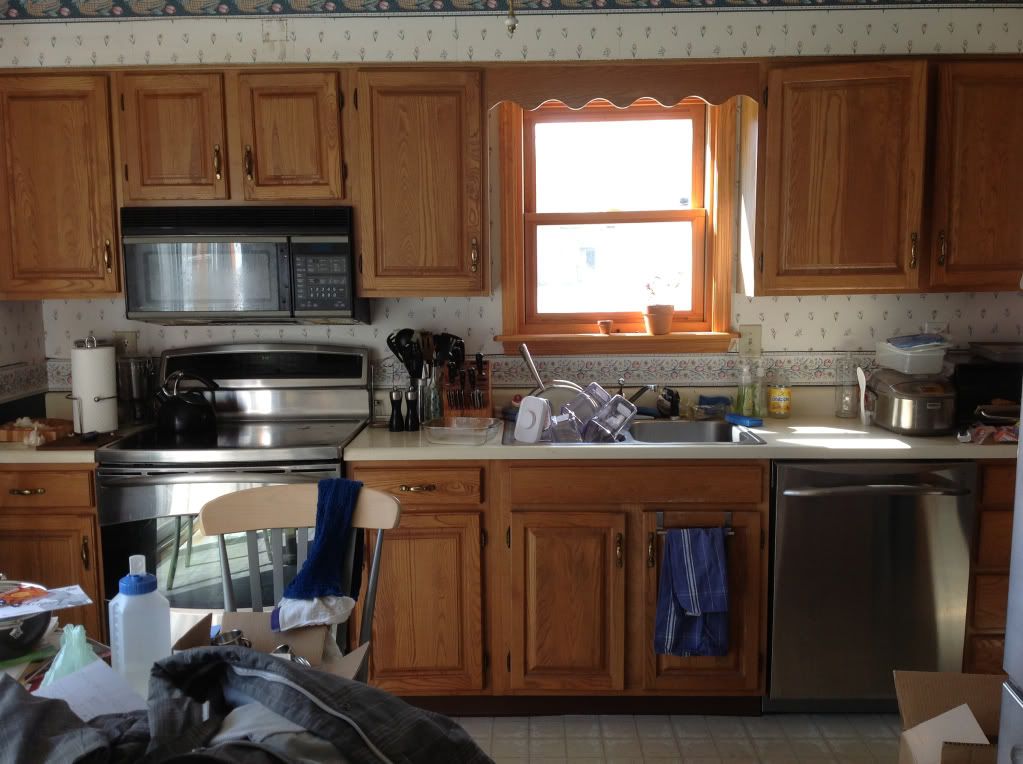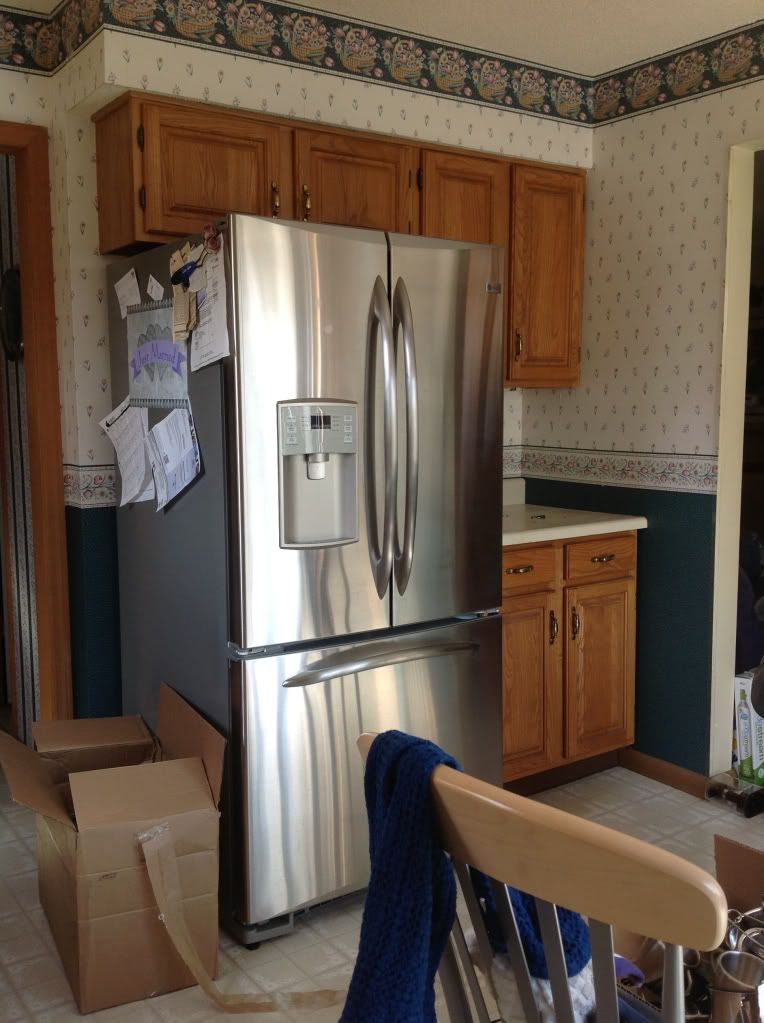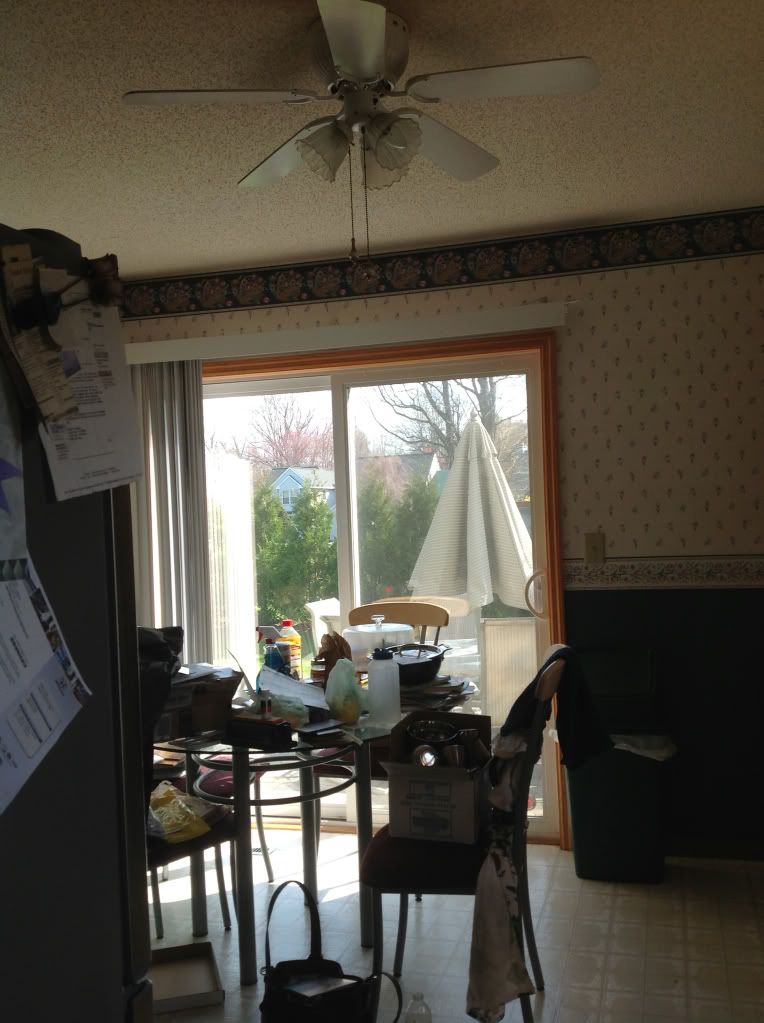 And so far we have had a very entertaining experience. Some things we learned today:
The best way to find your studs is to simply drill many holes.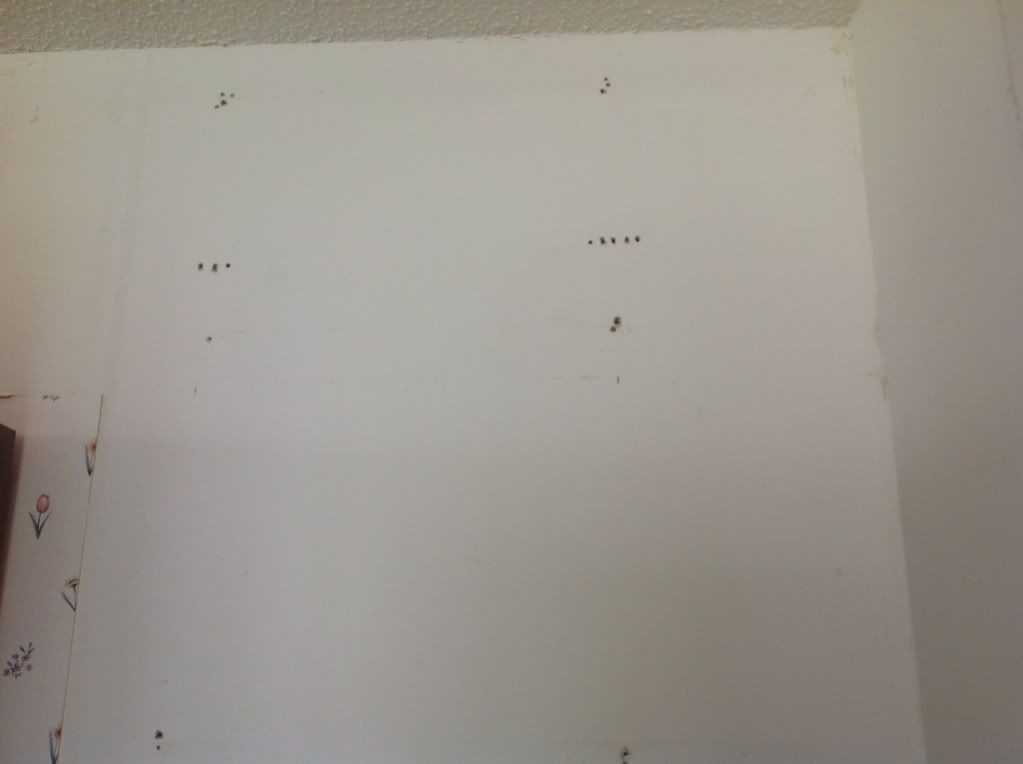 And always use the longest screws possible. If you don't want to waste your screws on stupid things like spacers, make sure you have plenty of masking tape around.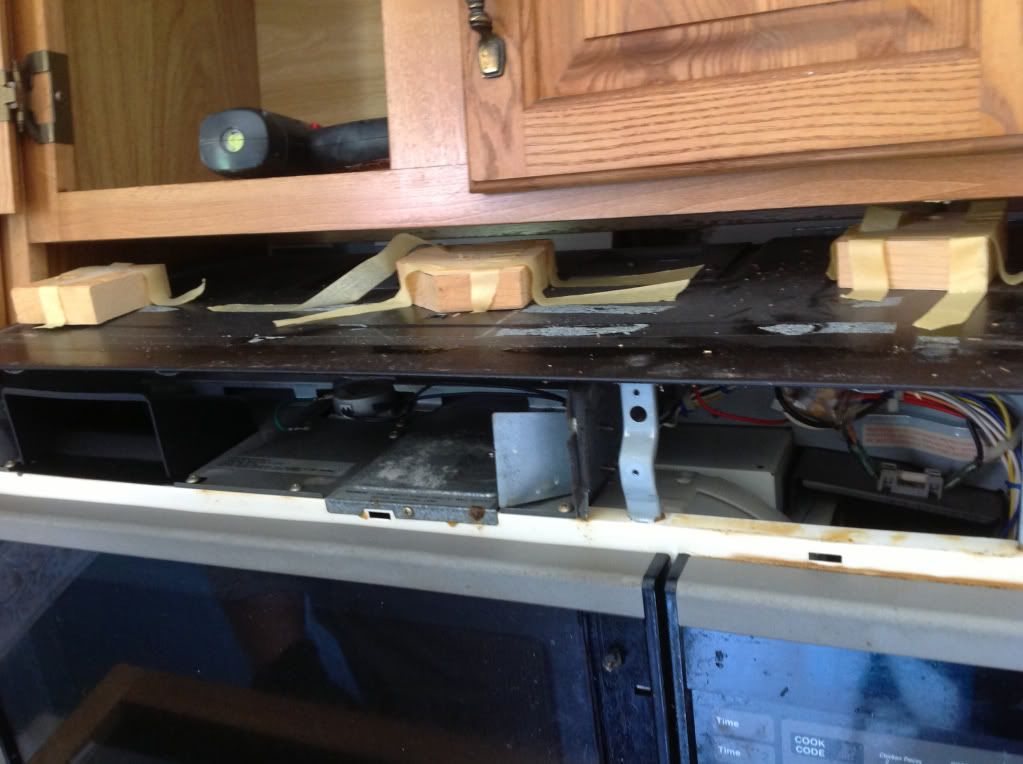 Yes, that is 24 year old masking tape on top of the OTR MW. Granted it did just need to keep the wood in place for the bolts to go through, but I'm not convinced it's safe, seems like a fire hazard.
Here is a link that might be useful: Kitchen album
This post was edited by williamsem on Thu, May 30, 13 at 11:15