I sold this one!
mary_c_gw
December 3, 2011
I had been playing around with some of my bright fabrics, and a Flip-Flop template I bought at the International Quilt Show in Houston last year.
A neighbor came over on Halloween to get hay bales for the hayride, and my studio was open. She came in, spied the top (which was quite small), and offered to buy it no matter how long it took me to finish it.
Well, family was visiting from Japan, and I had to put her off for a while. But I got it finished last week, and she picked it up this morning.
I could not have imagined a better reception! She was so excited that she was actually bouncing around, and her DH was astonished - he'd been envisioning something muted and dull - a "granny" quilt (his words, not mine).
The book is "Flip Flop Block Quilts" by Kathie Alyce, and it can be purchased alone, or with the acrylic template. She has traceable patterns in the book if you don't want to buy the template. Sorry to be long-winded, but credit where it is due.
I used a varigated thread for the quilting, and my "Swirlz" pantograph pattern. I've never found a baby quilt those two won't work on, LOL.
Quilt top: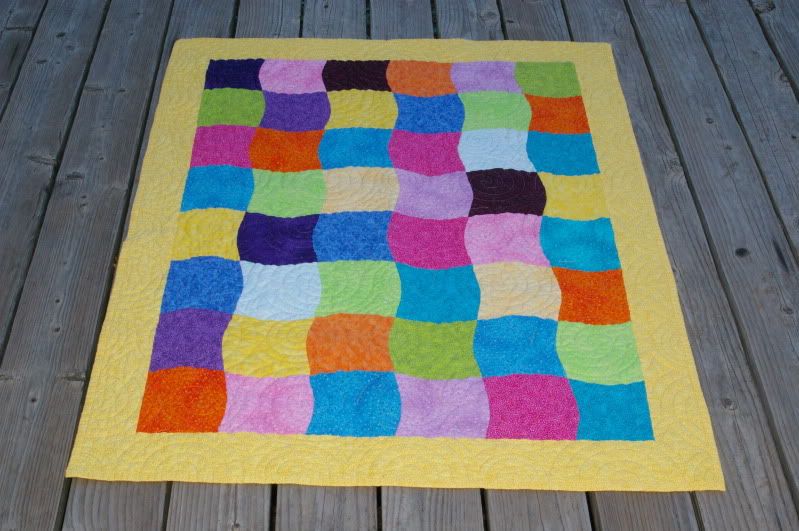 Close-ups: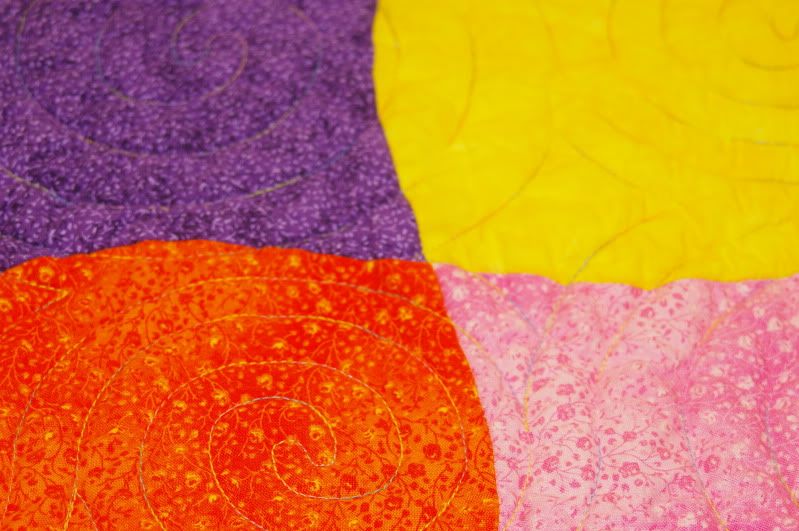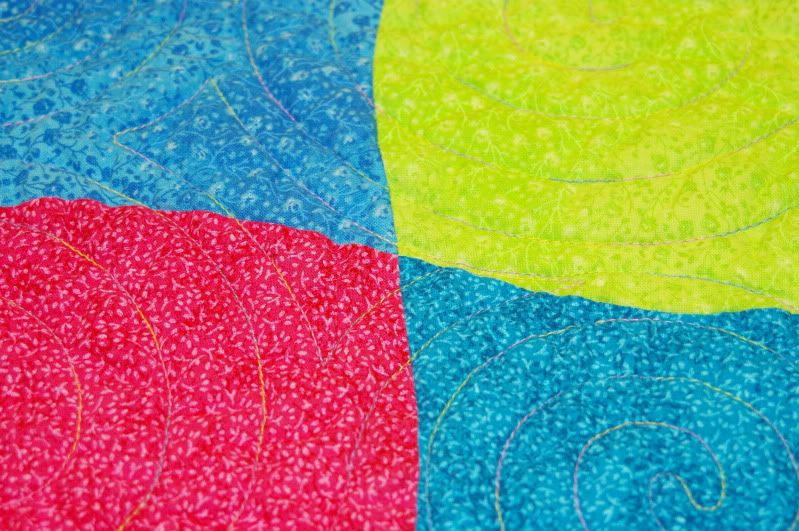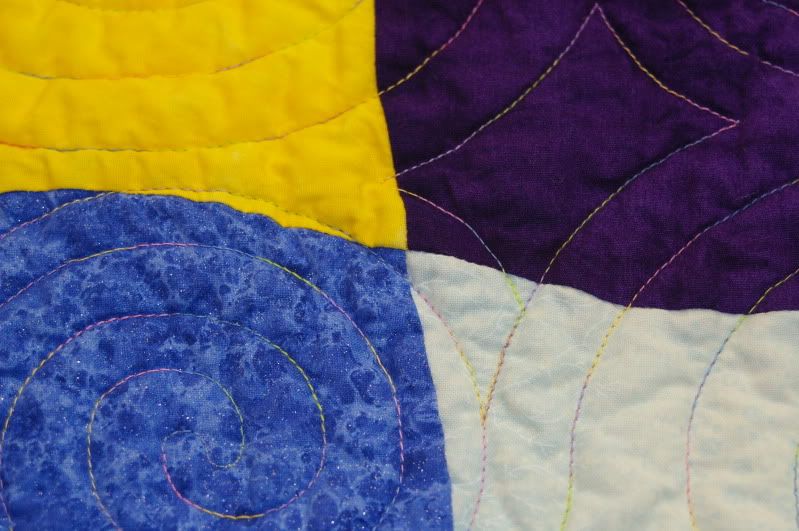 Back: