Rough opening for exterior door
Looking for some advice about installing an exterior door. I have a porch that I've been modifying to enclose for year round use (I live in Iowa). A couple of years ago I replaced the decking with tongue and groove flooring, insulated the space below and covered it with plywood sheathing. I insulated the spaces above/below the windows; the interior is paneled with rough sawn cedar. Lastly, I was able to convert an old dryer vent for a little extra cooling and heating. The windows are also drafty and single paned, but I'll be addressing that this spring. I installed a new full lite storm door as well, but it's not doing a very good job. The door and window are covered with plastic sheeting to help with the drafts, but as you can guess this isn't a real solution.
My question is can I hang an exterior door on the existing framing (measures exactly 34-1/4" x 80-7/8") without disturbing the storm door? And can I install an exterior threshold along with the door? I've looked at prehung doors and I suspect that I'd need to remove the storm door and existing 1"x6" jamb frame and start from the studs and more importantly that I might need an expensive custom sized prehung door. This seems like more work and expense than necessary to get a door in place that will do the job. Also, I'd like a full light wood door because if necessary it would be easier to trim to size.
Thanks in advance for your thoughts,
SBerg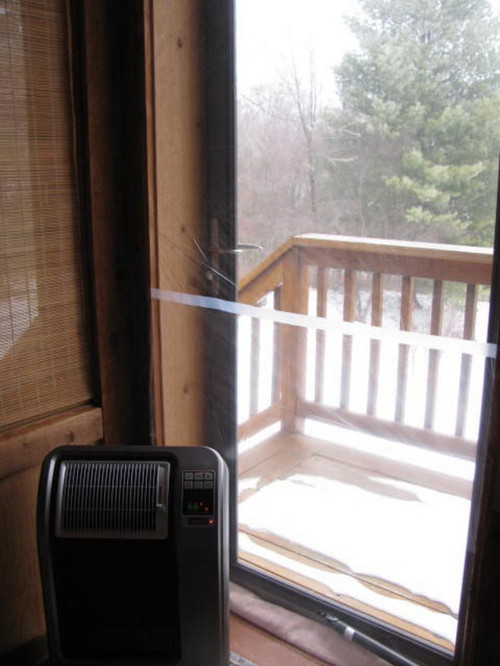 This post was edited by SBerg59 on Fri, Jan 10, 14 at 11:19