abf (all but flooring) low budget, diy reveal.
I finally took some pics while the kitchen was tidied up. LOL. We started with the decision to gut and remodel our kitchen in the late summer of 2011 and I found this place. Many helped me tweak the layout and it's because of suggestions here, we swapped the sink and range location from their original spots. Then someone decided to play a joke on us and throw a pregnancy into the mid (because remodeling a kitchen yourself isn't stressful enough?) and we did this all while I was pregnant. And by we I mean mostly my husband because I was next to useless.
This was a bare bones budget compared to many of you here. We did it all for about $8,000 with appliances (minus the Bosch dishwasher we already had). That includes a Sears Outlet Electrolux dual fuel convection range and Samsung french door fridge. Sticking with the less popular white surely helped me score the awesome deals I got ($750 for a french door refrigerator!).
The first picture is one from before we bought the house. That was high gloss paint on the cabinets, walls, and ceiling.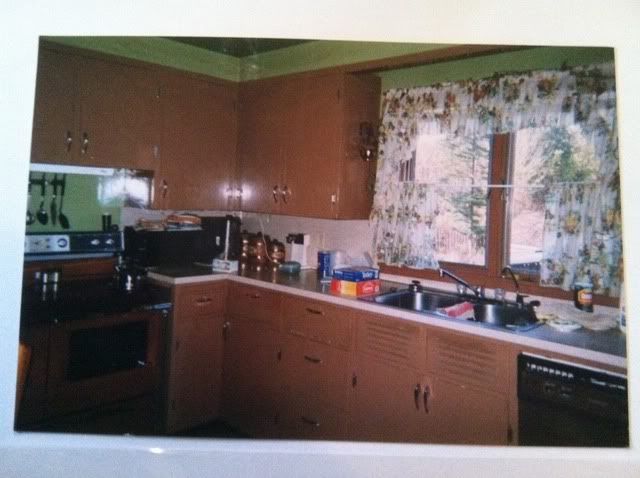 Shortly after we moved in we threw a few hundred at the kitchen and gave it a facelift with some lovely peel and stick tile (which is what is still on the floor now) and put marble tiles over the worn gold flecked formica (which they had going up the wall too!). Oh, and red paint. I loved my red walls and still kind of miss them. But I don't miss the lack of counter space. Here are *our* before pics: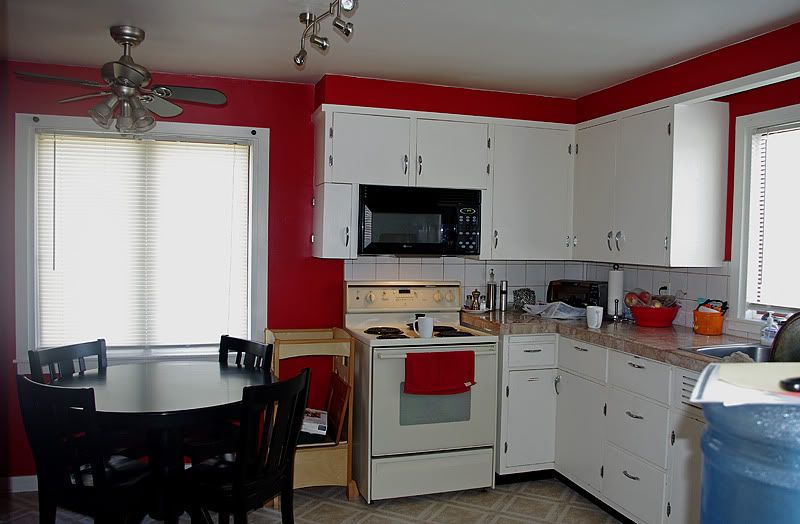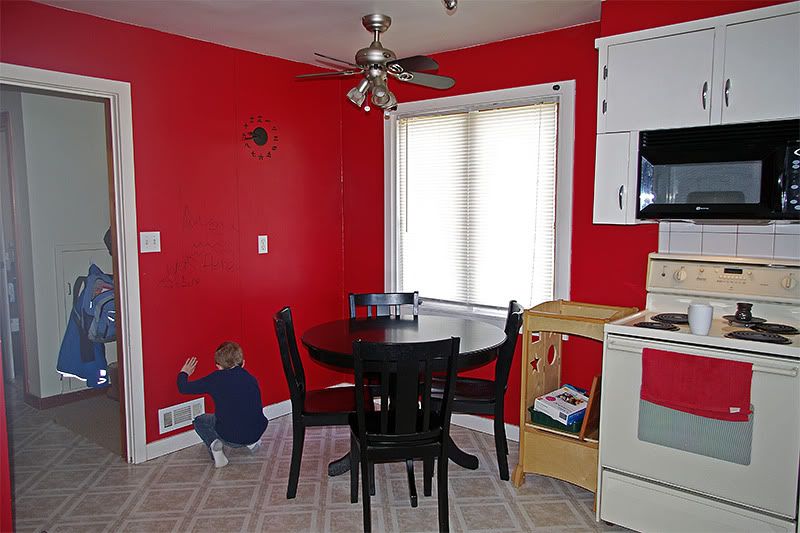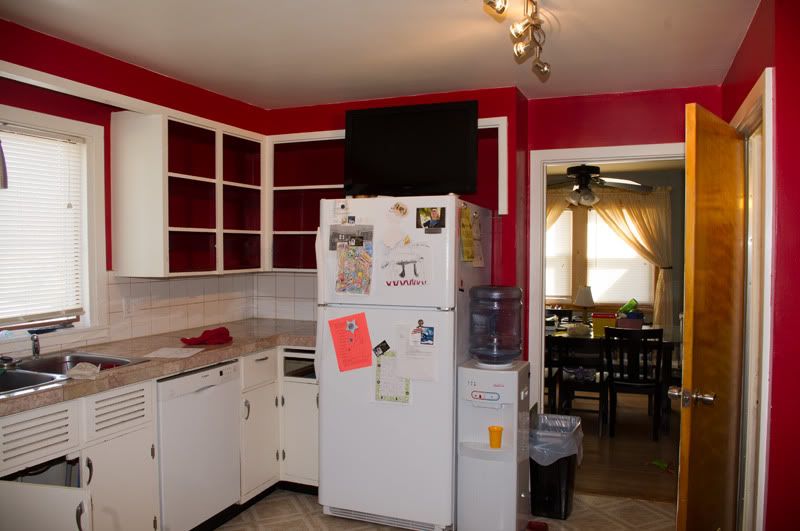 The biggest changes were opening up the wall near that table a bit and removing the wall between the kitchen and dining room.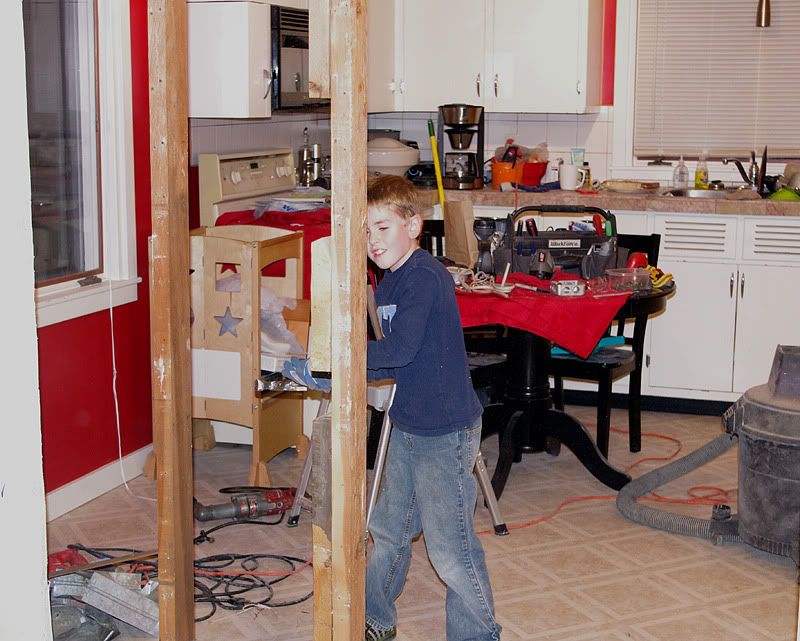 And here's a few pics of demo and insulating. My husband is a spray foam insulator so we were able to insulate the walls we gutted for just the cost of materials.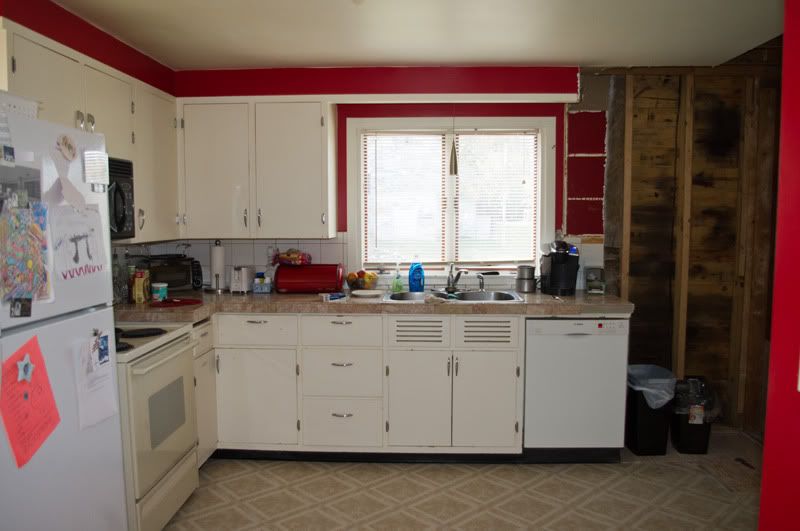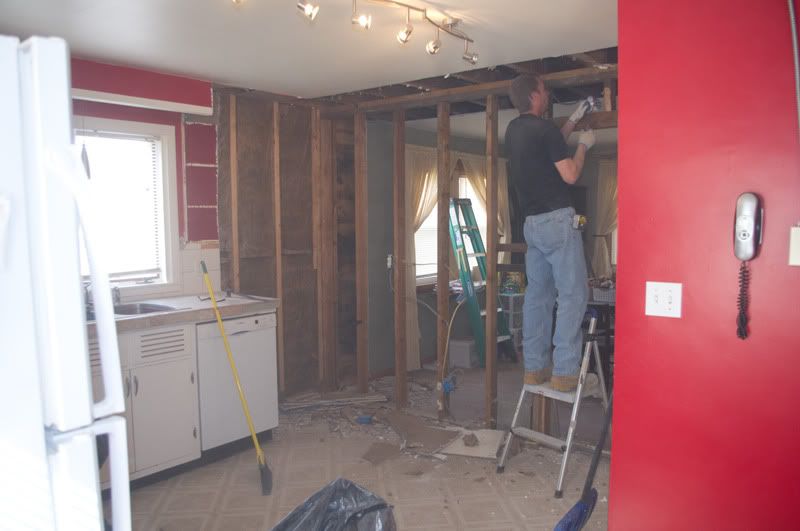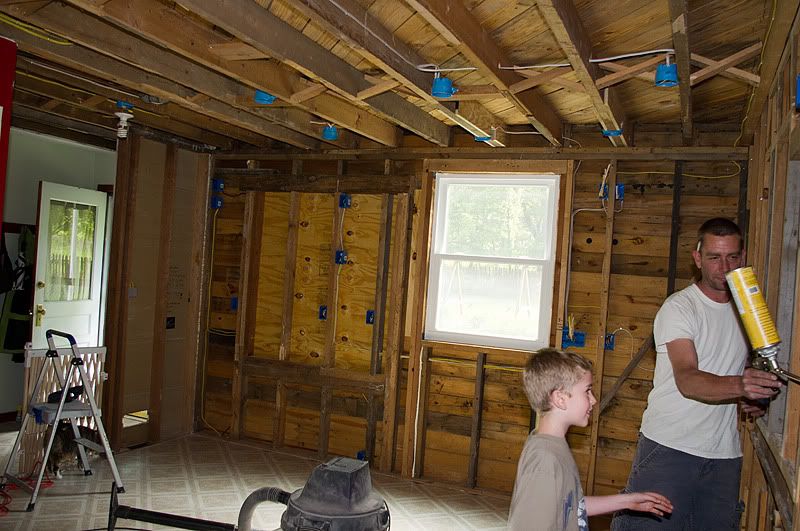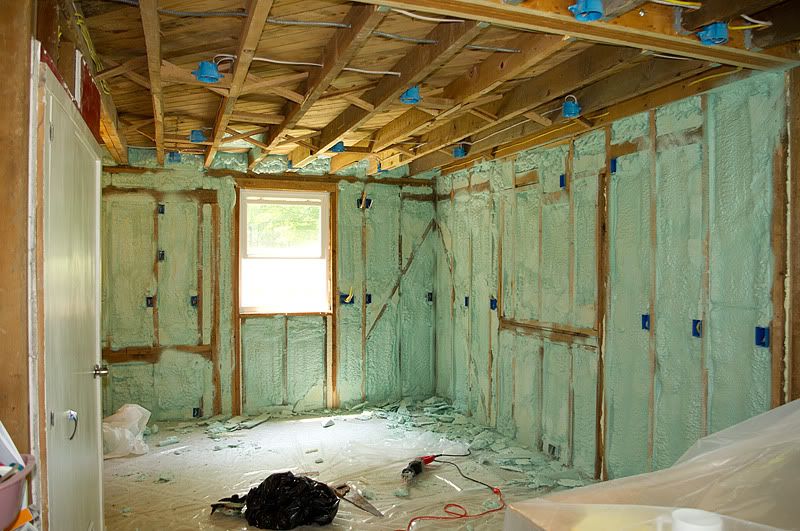 I will put the after pics and details worth mentioning in the next post.