Help me pick a stool, and should I have knobs on uppers?
Okay, so you can see pics of my kitchen facelift in progress in the link below.
http://ths.gardenweb.com/forums/load/kitchbath/msg0322360715420.html?91
Cabs will be an off "white," walls a gentle tan, and the island a medium gray. A pic of the quartz I am having installed can be found there too, a very dark counter with shades of tan and gray on a nearly-black or slightly navy-ish base.
My island and backsplash will be beadboard painted the wall color or maybe the cabinet color. Either way the point is the same; softly traditional, a little farnhouse-ish.
I chose these pulls, smaller ones for cabinets doors, larger ones for drawers: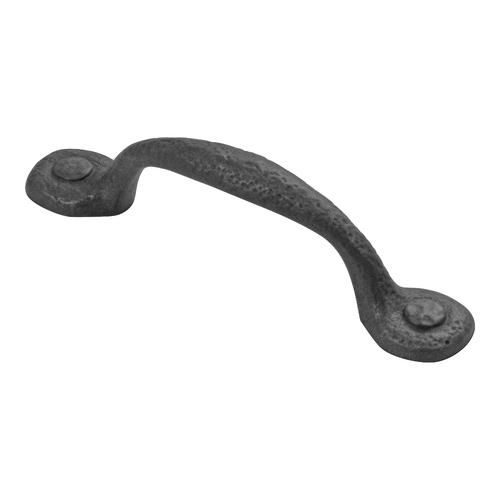 http://www.menards.com/main/bath/bath-cabinetry/knobs-pulls/p3001-pull-refined-rustic-collection/p-1627507.htm
But I wonder if I should have knobs on the upper doors instead, and I love these: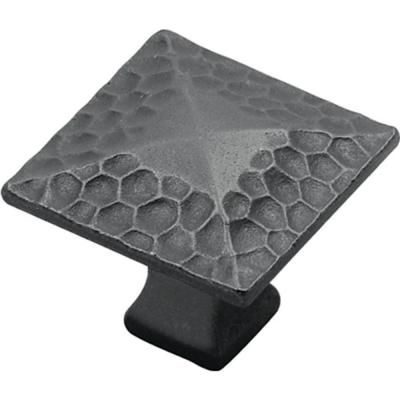 http://www.homedepot.com/p/Hickory-Hardware-Craftsman-1-1-4-in-Black-Iron-Cabinet-Knob-P2172-BI/100604313?N=5yc1vZc296Z1z0ua6s&cm_mmc=shopping-_-pinterest-_-D25-_-100604313
What do you all think?
AND I need two counter-height stools for the island, and cannot decide.
My first choice is the one I love the absolute most. I love it for its texture of the rush seat and back and light feel. Not heavy or blocky or blocking what I hope will turn out to be a beautiful island. They are perfect, but are about twice what I want to pay for stools.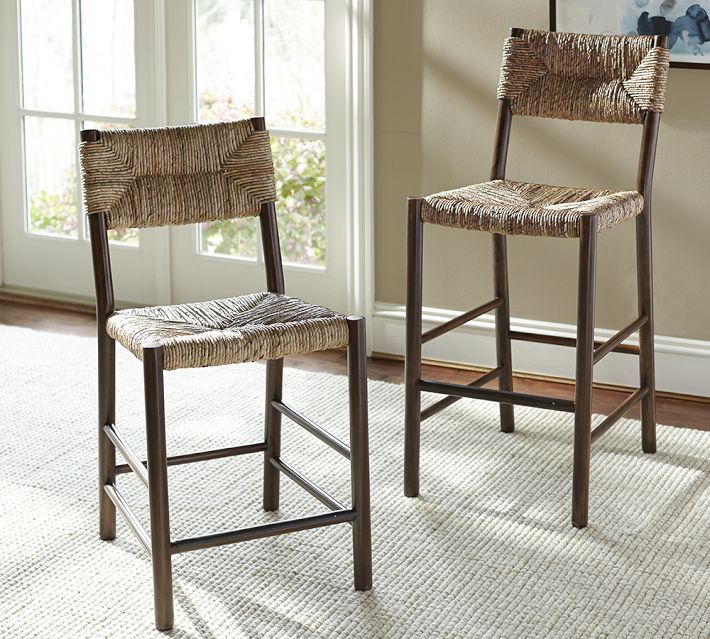 http://www.potterybarn.com/products/bennett-barstool/?pkey=cbarstools&cm_src=barstools%7C%7CNoFacet-_-NoFacet-_--_-
These are my second choice, again a non-overwhelming presence, a little bit of texture in the seat. These come in a natural finish, medium oak and a darker finish, too. I am going to be (eventually) restaining my table and chairs a rich dark color like Minwax English Oak. Price is a lot better on these: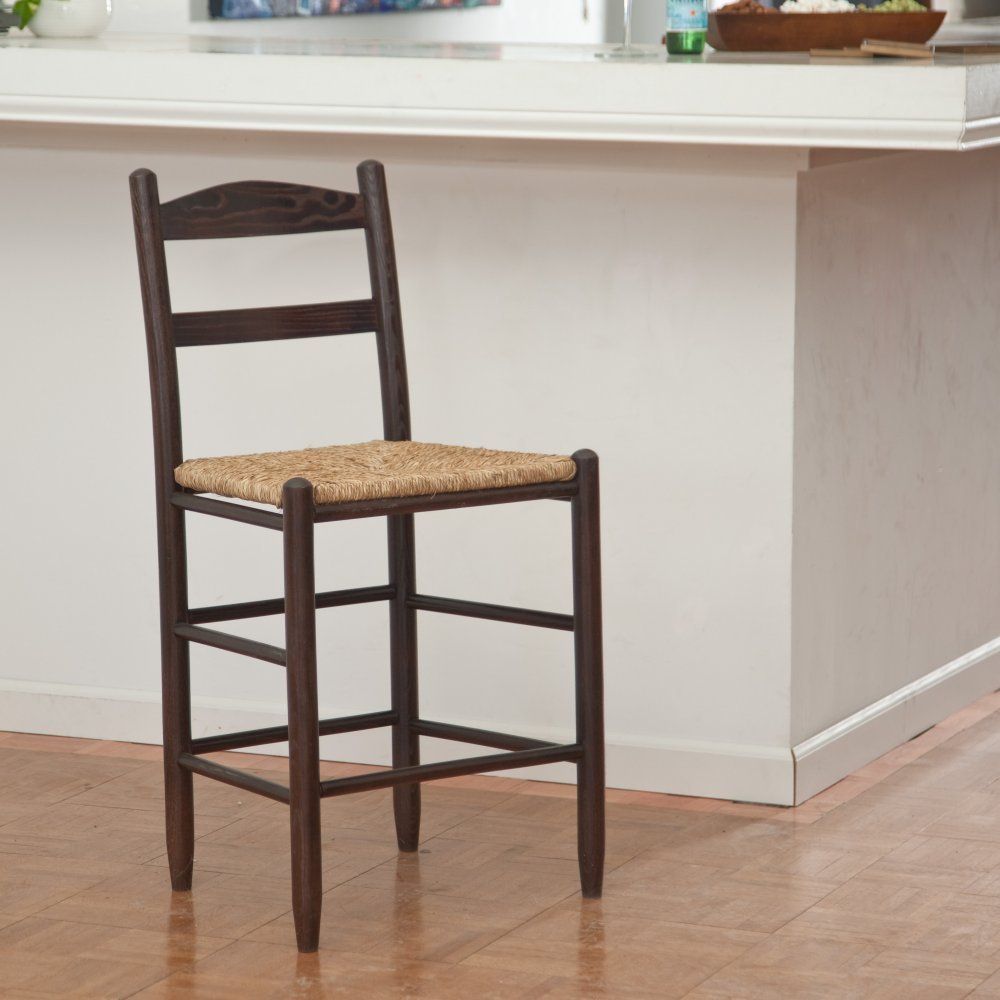 http://www.amazon.com/Shaker-Style-Ladderback-Barstool-Black/dp/B003UGSS1Y/?ref=pd_sim_sbs_hg_4&ie=UTF8&refRID=0CPCMGGHZ8TZD64HEKKB
My third choice is solid wood and a little blockier but the back is pretty low-profile and I love the form. It has that quality of being able to go a few different directions, style-wise, which is me in a nutshell. But no softness or texture, which I think my kitchen really needs, given it's muted palette: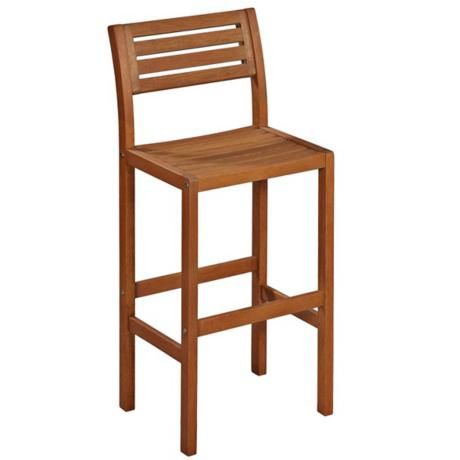 http://www.lampsplus.com/products/montego-bay-eucalyptus-bar-stool__x1147.html