A good weekend for tiling in MD...
Hey, everyone! I haven't been around much lately. I guess my TKO-ness is slowly waning as my kitchen nears completion. It's not finished yet, but we're getting closer! Here's what it looked like early yesterday morning: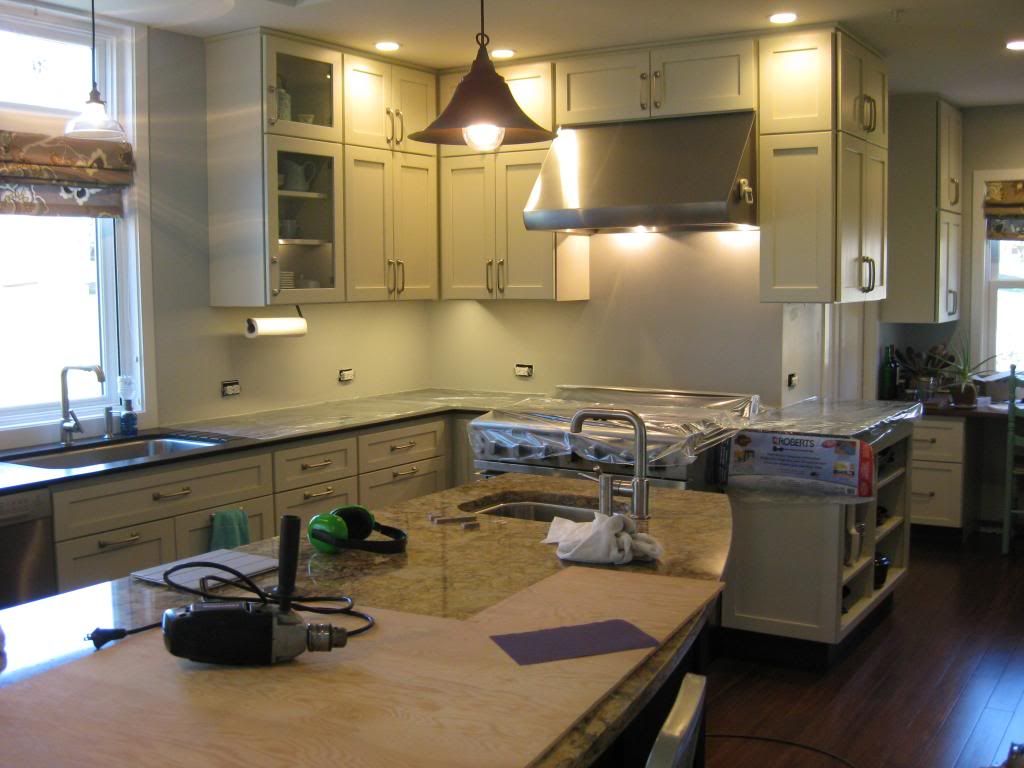 And here's what it looks like today:
Finally, here's a closeup so you can really see the tile (suggested by our own EAM44!):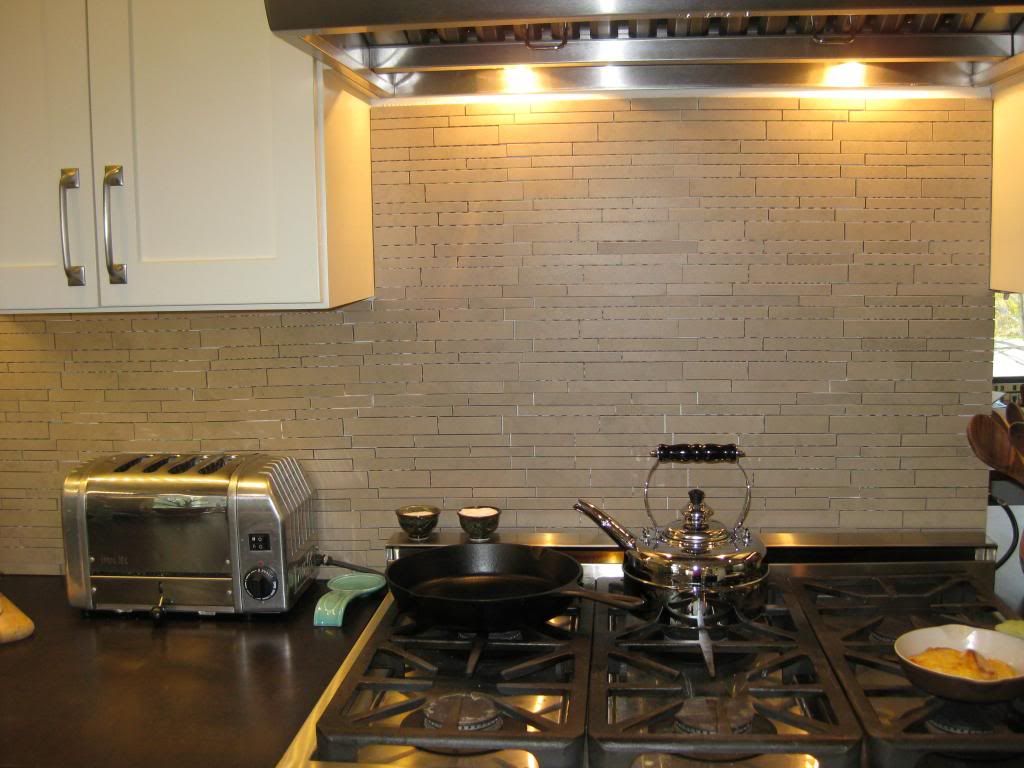 The last pic shows the color the best. I tiled it all by myself, and it looks as though I was drinking while tiling, but I swear I wasn't! (I sure had a few last night, however!) But know what? I still love it. :) I'm going to tile all the way up on either side of the window, and I'll use a grout that's darker than the tile, since I like the way the shadows look now. But that'll have to wait until I have a free weekend with good weather.