should we remove this crown?
Bridget Helm
September 5, 2013
hi. we are buying a house to stay in 2 or 3 years while we build a house. we will be painting a few rooms and the kitchen cabinets and pulling up carpet to put down wood. the listing is below. i'm wondering if we should take the crown down in the den. it fights with the beams. we will be putting our tv in a builtin rather than over the mantle. the foyer has spanish tile like kitchen which gives a rustic feel in addition to the reclaimed brick. for some reason the triple crown molding is bothering me.
also, what color do youthink we should have cabinets painted? a heavy cream? we will paint the walls too.
this teal color looks neat with the Spanish tile, but i don't think i coulkd handle alllll of the cabs in that color
http://fsbobr.com/default.asp?f=listing_details&listingid=360275&listingtype=1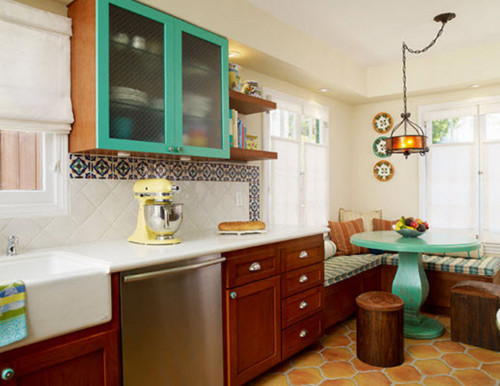 Here is a link that might be useful: house we are buying
This post was edited by bmh4796 on Thu, Sep 5, 13 at 9:24