Here are some gifts I've been working on...
lafonda_ranch
December 15, 2010
Here are two (one front, one back) of the tic-tac-toe quilts using chalk fabric. I did 4 more in different fabric, just no pictures.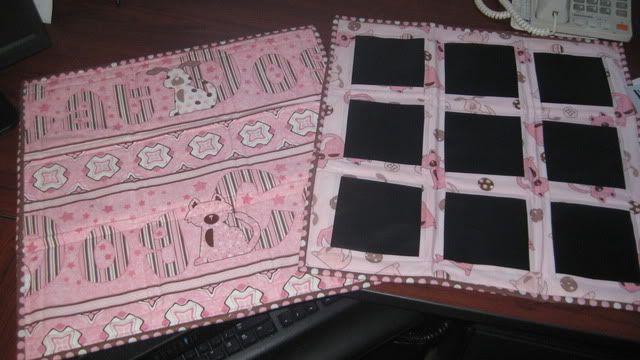 Here are the water bottle holders. I have another set of fabric I wanted to use, ran out of time. I had to deliver these today since I won't see the recipients any more this week.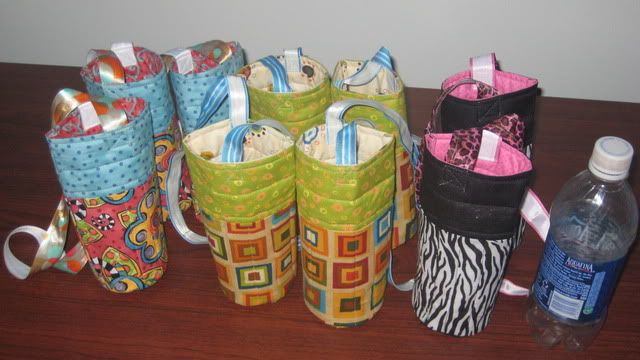 And just because I'm delivering them and had them handy when I was taking pictures, here are 2 pillows I cross stitched for friends that have birthday's this week. I actually made these pillows about 2 years ago, but just now getting them to the birthday girls (talk about procrastination!).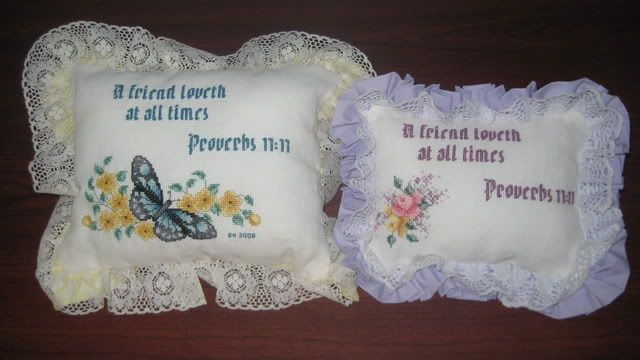 Thanks for looking!!
Robbi