Using up the pieces....
geezerfolks_SharonG_FL
November 4, 2011
This is for the baby of a very special young lady I bonded with through Raina. Charmayne's Blessing....
The backing is flannel with white stars and moons..the white squares on the front have letters of the alphabet. I used various strips of novelty fabric for the border. It isn't very big....only about 37" x 48" but easier for him to carry it around when he gets big enough.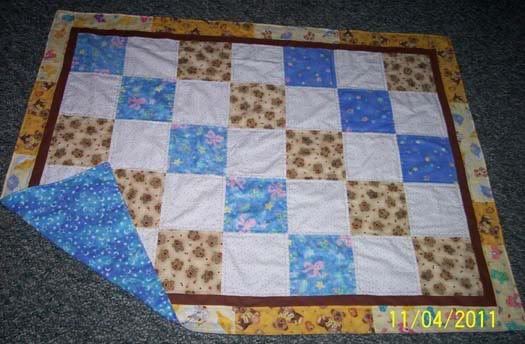 SharonG/FL