Marble counter tops installed today!
kitchen_maman
April 3, 2013
I thought they were coming tomorrow, but they were waiting for me when I got home! Appliances arrive next week.
Stairway with marble caps on each side. Partially painted...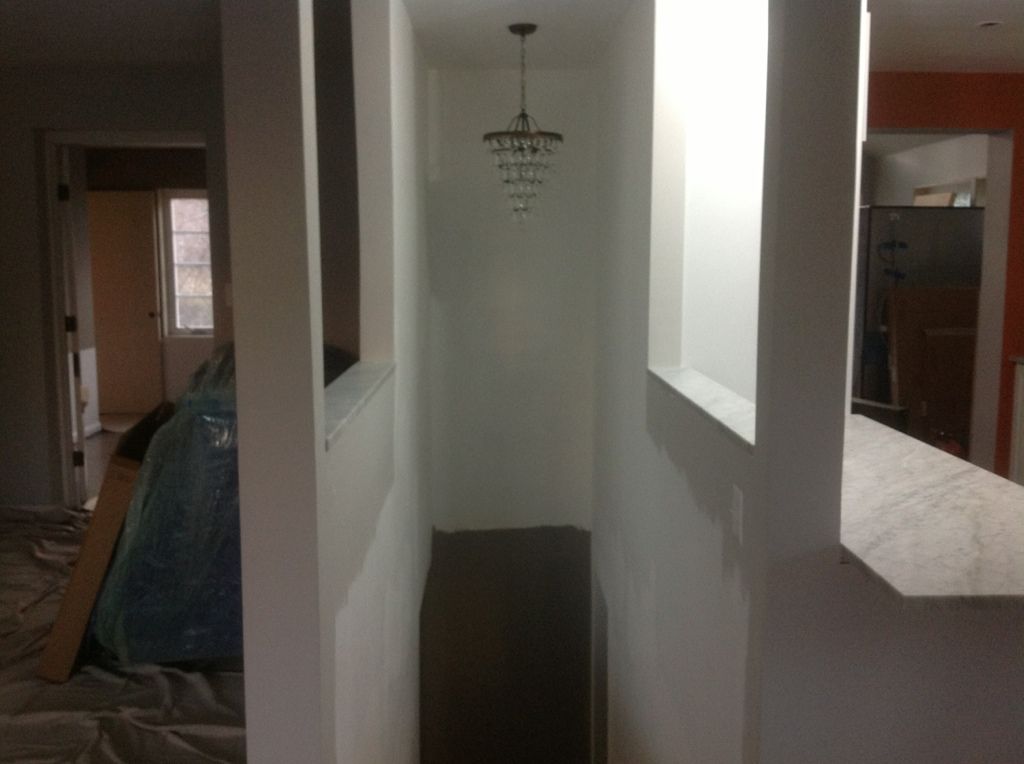 Extra space! I used to only have a 48 inch run to work from, and NO seams!