Backsplash options?
Okay...I have to say I am impressed by the amount of activity on this forum so here goes nothing...
We just completed a 4 month gut job/renovation of our kitchen but we have stalled at the backsplash...we are concerned about water damage and grease around the range. But we love the simplicity that no backsplash gives.
I had bought subway tile and planned on going only as high as the cabinets. But then we balked...
There's a link to my blog that gives more pics
Honestly I'd love for you to throw out any and all ideas/suggestions...pics...have at it.
Thanks!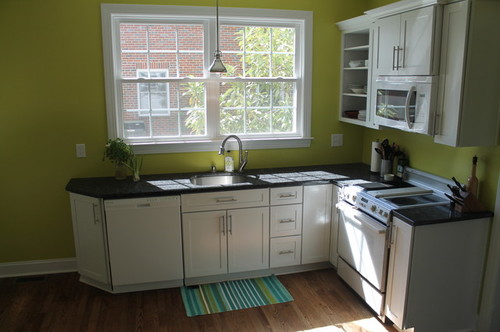 Here is a link that might be useful: I'll Tell You Later, Betty