Minimalist *Traditional* eye candy
As a complement to pipdog's minimalist house posting, this house coincidentally came on the market today
Hugh Newell Jacobsen (1988), first time offered. Very minimalist in detail, but a traditional form with traditional interior elements that reference antique houses of the area.
A few things to note, in no particular order. No trim on any window or door; no baseboards, with the wall floating off the floor with a narrow reveal. Window treatments in some areas recessed into pockets. Granite countertops from 26 years ago.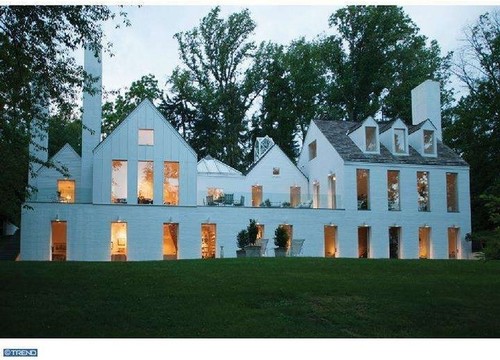 Here is a link that might be useful: BH Fox Roach Listing.