Some day I'll get new counters (pic hvy)...
ghostlyvision
June 23, 2012
But in the meantime I had to do something. When we bought this house 2+ years ago, the area going into the kitchen/dining looked like this: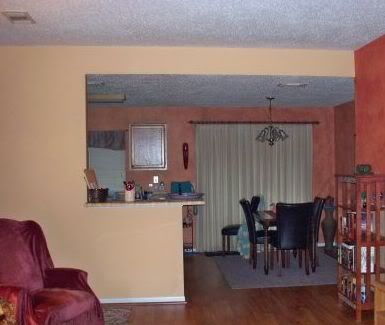 Early last year we had the bar/pony wall removed and an archway wall constructed, it's just hub and I and we prefer a kitchen that's a room in and of itself: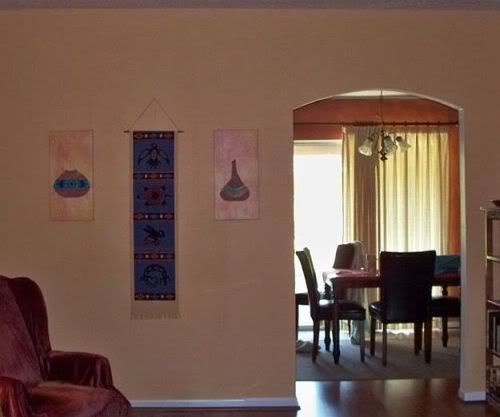 Which left me with this lonely cabinet on the other side of the now full wall: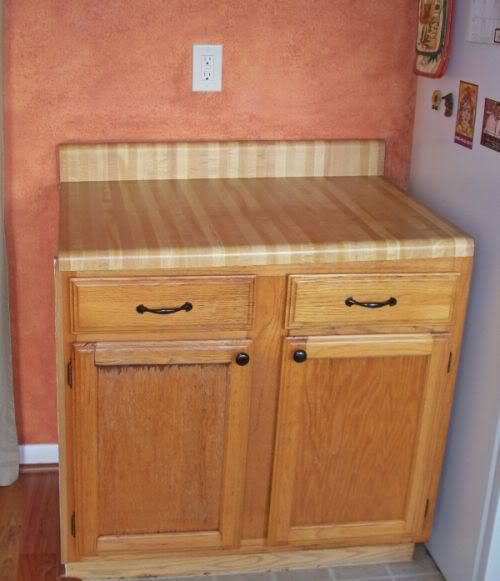 The countertop on it had been attached to the pony wall and with that gone it had a gap on that side and wasn't level any longer (I tried rescrewing it underneath but that didn't work and it looked awful anyways. So after debating it for about a year and knowing I can't have new counters for a little while (some unexpected emergencies like having to have the house levelled twice and the sanitary pipe replaced) I had to come up with something for the interim.
I had some plywood left over from another project so I finally removed the counter, cut the plywood to size, screwed it down and threw a plastic tablecloth on top and put the microwave back on it thinking it could stay that way until I really decided what to do with it. Although 'country' decorating isn't our style, we're quite happy with a rustic, non-modern look, but that blue and white gingham tablecloth just clicked with me, and after a little thought, the countertop went back on and the plywood went back into the garage for a little updating.
Got some wood trim, mitered and added it around the perimeter, 3 coats of primer and 2 of a semi-gloss white, waiting time for some curing, then taped it off, painted yellow stripes front to back with craft paint and glaze, waited, retaped, painted turquoisey blue and spring green stripes going side to side, waited, then 4 coats of polyurethane: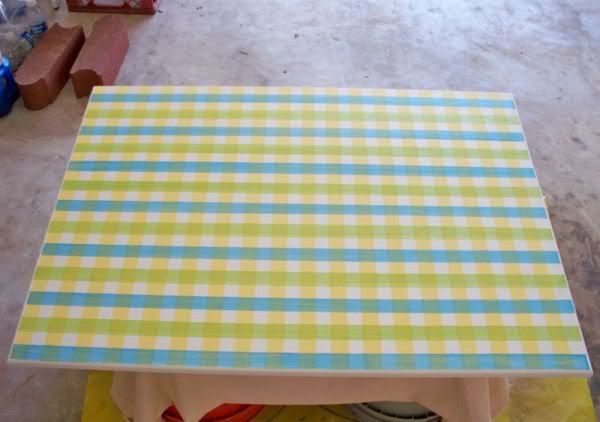 When I initially removed the counter I saw that behind the built-in backsplash the wall had not been textured so knew I had to come up with something to fix or mask it. I wanted some kind of backsplash but didn't want to try builting up that area of the wall to be flush with the rest of it and then tile it (as it could be temporary depending on when I get new counters) and having had a piece of decent wood left over from what was going above this cabinet, I primed and painted it white: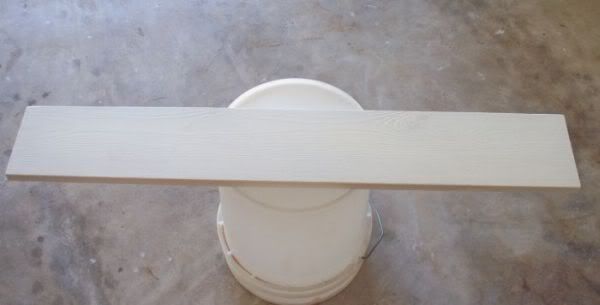 Then taped off and painted a lattice on it. Oh my, hub may freak. lol
While doing the above (during all the drying/curing times), I painted a piece of luan to look like a tin sign, I also took some wood that came with the house (just old stuff left in the garage) cut, glued together, sanded and stained it, got some corbels and another piece of wood and a dowel and made a shelf w/towel bar, put that up, and attached the counter and the backsplash...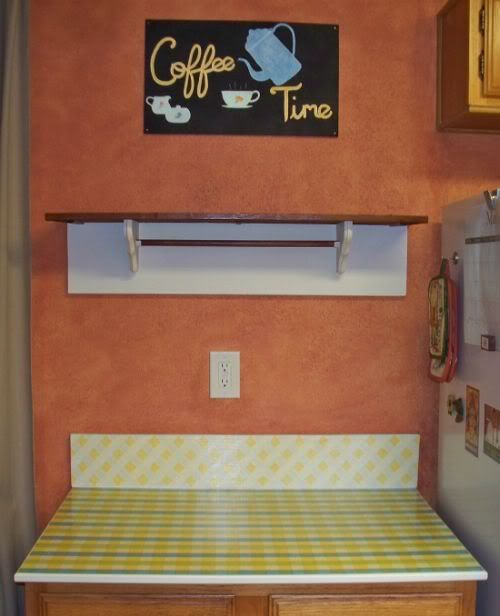 I added a few decorations, put a clear vinyl cover over it for extra protection, put the microwave back on and...holy cow, have I gone country???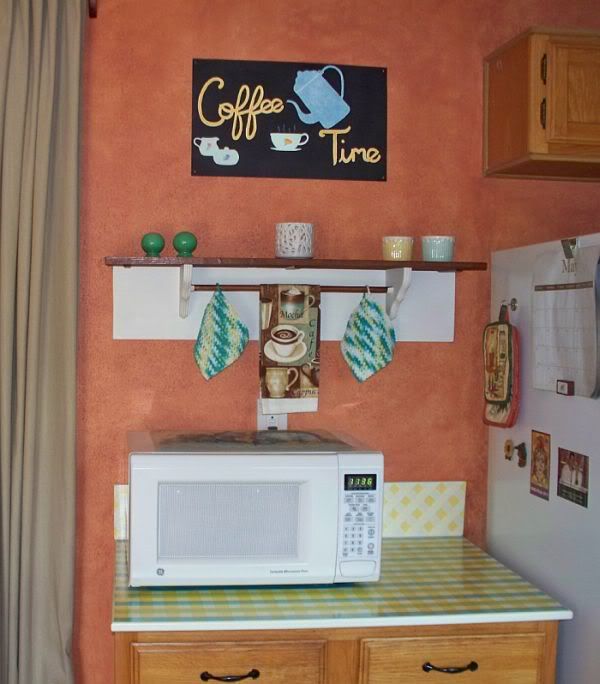 I still have not determined what to do with the cabinets, I gel stained the two bathroom cabinets but don't think that's going to work with the kitchen, don't really want to sand to bare wood and stain as there may be some veneer involved, hub doesn't want them painted, but I do not care for their present look (so will do something). He'll be taking a trip probably around the end of the year and I should have 3 weeks to myself, oh the mayhem I could cause in that lengthy period of time (evil thoughts are occurring!), but suggestions for them are quite welcome.