Playing around w/ Bali Pops (Hoffman's)
pirate_girl
October 1, 2011
Hi Gang,
I'm spending the weekend on 2 projects. Finishing up a Baby Quilt that's almost done & playing around w/ a Bali Pop set.
Look what gorgeous fabrics these are. From a Bali Pop set called Green Tea. These fabrics are so stunning that for a long time I just admired the package & didn't even open it. It was so very pretty in the package.
other views:
Look at larger units when combined: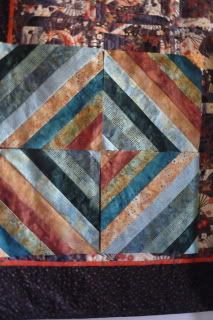 Gosh I'm getting excited already, can't wait to see what I'm going to make w/ this!