Another 'Quilts for Kids' quilt
mary_c_gw
October 12, 2011
I just had so much on my plate and design table, and was so depressed about the freaking HEAT and fire danger, that I decided to throw it all to the winds and ignore everything, LOL.
So I ordered a kit from Quilts for Kids. This is my third kit, and I always make one from my stash to send in. One day each to piece the tops, one day to quilt them, and one day to bind! Thank goodness they want the binding machine stitched on. We had rain finally, and I sewed and felt such relief!
These are going in the mail tomorrow!
Their quilt kit:
The back:
Mine: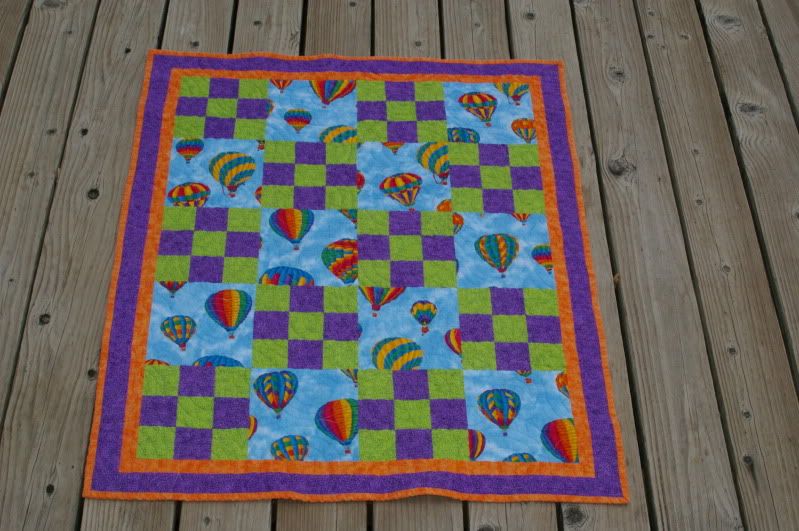 Back: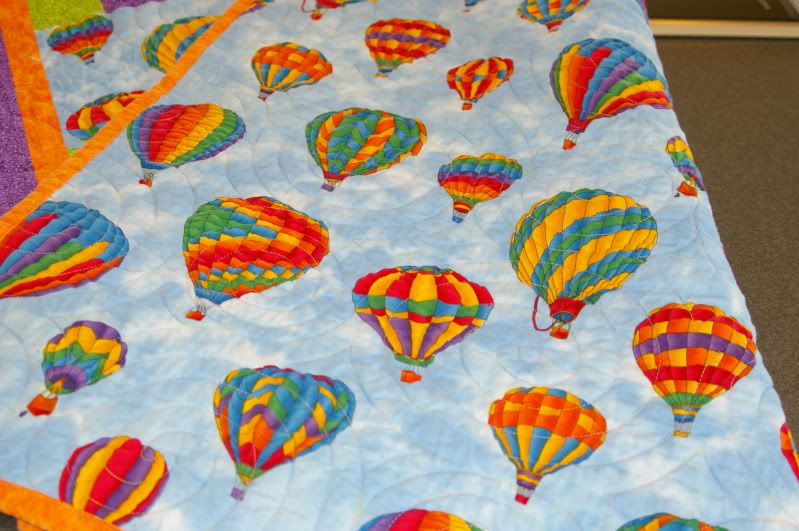 It felt good to just complete something! And tomorrow I get back to all the other stuff.
I've made one of the hot-air balloon quilts before, but probably in different colors.