White Cabinets & Trim Dilemma - What to do now?
First let me say, I have no idea how we didn't anticipate this, as looking back it seems incredibly obvious. All the trim in our house is Behr Polar Bear White. Very crisp, very white. For the kitchen cabinets we were nervous it would be TOO white, too stark, so decided to go with something "warmer". Enter BM White Dove. Samples looked great.
However, looking at it all up a few days later, we are struck by how cream the white dove looks in our kitchen, and how it is exacerbated by the brightness of the polar bear which is right next to it, given the open floor plan.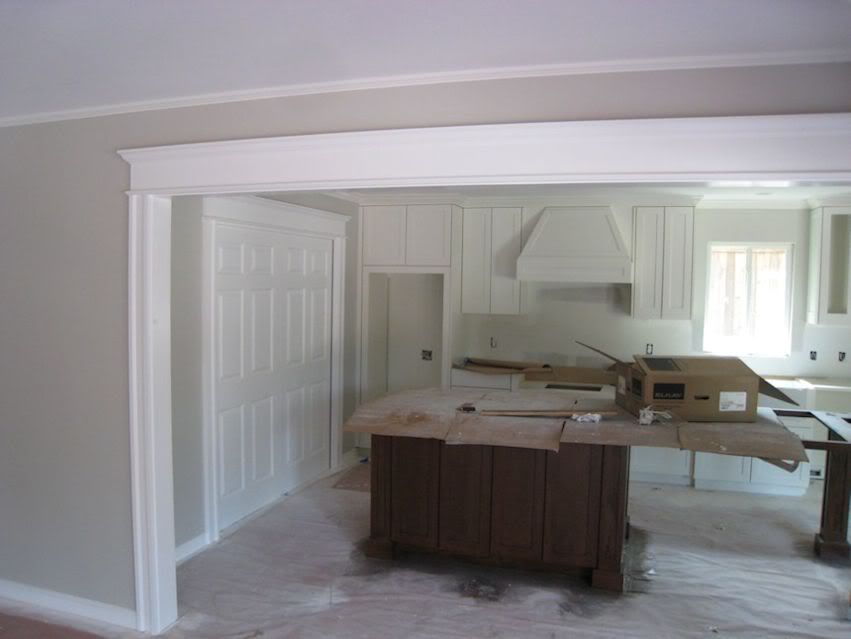 Firstly (and most noticeably) because of the double pocket doors (leading to the dining room) but also because of the trim of the opening leading into the den. From some angles the cabinets look really dingy in comparison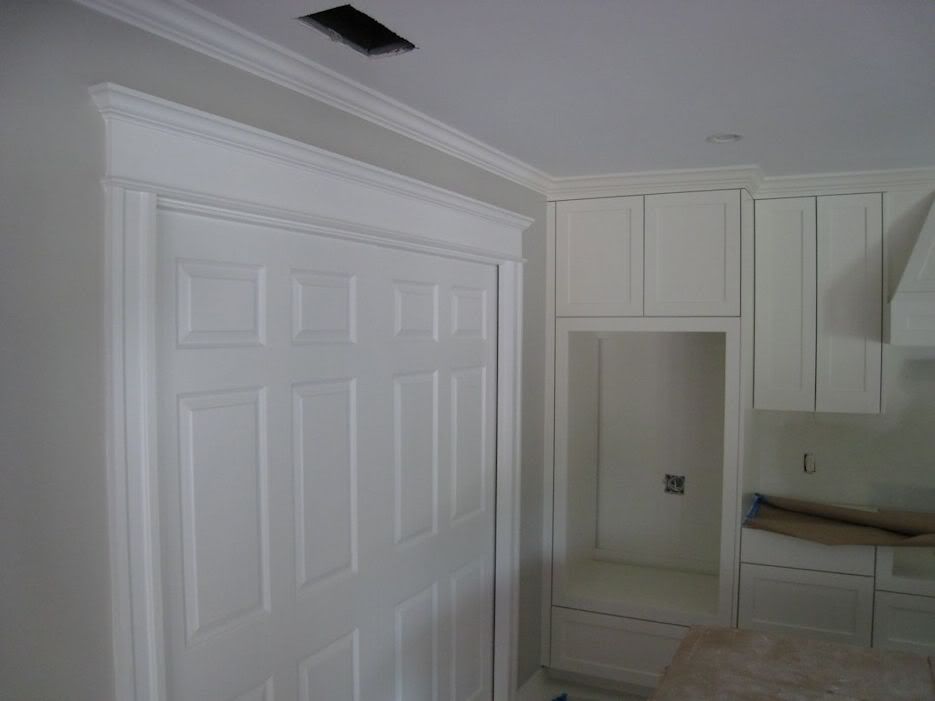 We're trying to figure out what our options are. Should we:
(1) re-paint the cabinets polar bear white to match all the trim (2) re-paint all doors and trim in the kitchen to match the white dove, so the only area that will clash will be from the den looking into the living room
(3) paint all trim the polar bear white- since the cabinets go to the ceiling, the whites will be right next to each other. I'm worried it will make the cabinets look more dingy but it is the least expensive option.
Appreciate all feedback. We feel like we really mucked this one up.