40 years of same kitchen - layout advice/ideas, please!
I have enjoyed reading all of the wonderful ideas and wisdom on this forum, and now it is time for my first post! We are planning a kitchen remodel and I would love feedback on how we can improve the layout. My parents built the house 40 years ago; now I live here with my mom and my toddler daughter (& our English Bulldog).
Here's the scope of our remodel:
New cabinets
New counters/backsplash
New appliances (except for the double wall ovens, which are fairly new, so we'd like to keep those)
Refinish (replace?) floors
New window
We are not moving any walls and want to try to limit plumbing and electrical work to a minimum.
In terms of appliances, this is what we're thinking:
30" Cooktop
36" CD FD refrigerator
Dishwasher drawers (2 stacked) - currently, it's a tight squeeze between the open dishwasher door and the island, so hoping the drawers are a good solution.
Under counter microwave.
Some ideas/thoughts/questions:
Should we move the cooktop off the island? If so, where? Next to ovens?
The tall pantry next to the wall ovens is used for an assortment of things we sometimes use, rarely use and never use. It's not a food storage area. We could probably lose some of the width here if needed to accommodate more counter space on the other side of the ovens if we were to move the cooktop there.
Love to bake, so would like a dedicated baking center (all baking ingredients/tools are scattered throughout the kitchen currently).
The shallow pantry cannot be deepened - it backs up to the adjoining room's closet, which we don't want to change.
Thinking of 2 pullout pantries flanking the refrigerator (and losing the 22" counter currently next to the refrigerator).
We want the sink to stay in its current position.
Main traffic is through door leading from/to entry. Little traffic through entry to FDR.
We want mainly all drawers on the lower cabinets (thanks to all of your inspiring photos!)
Should we lose the soffit and raise the cabinets to the ceiling? The ceiling height is 9'.
Would be nice to have a dedicated "spot"/snack drawer for my daughter.
Need a landing spot for the phone, mail, etc. Ideas for this?
Whew, that's a lot of information! For those of you who made it through my rambling, thank you for your time and thoughts! Let me know if I can answer any questions.
~ MadsMama
First Floor Layout: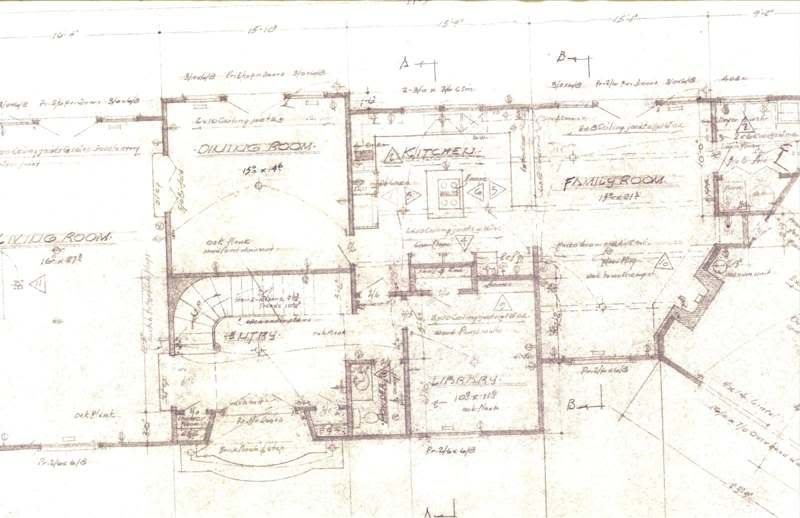 Kitchen Layout:
Current kitchen photos: