Need help with this area!!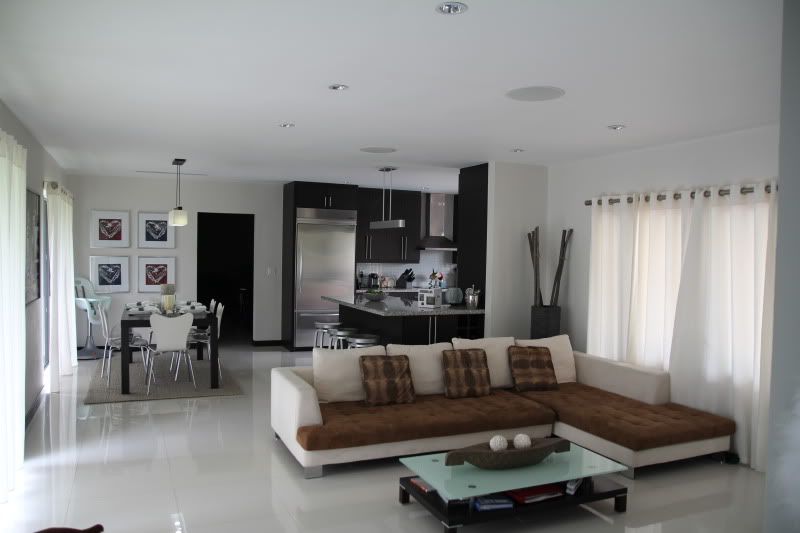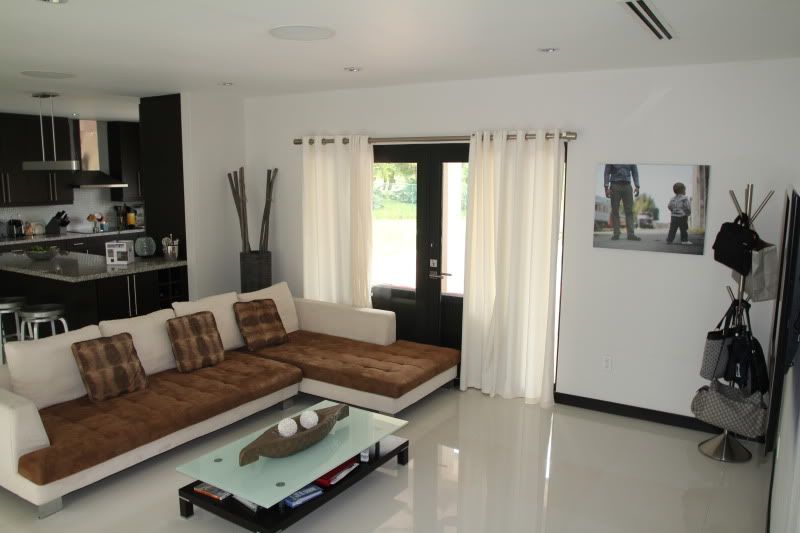 I dont mind moving things around. I'm open to anything and critique. I would really like to get rid of the curtains, I'm not feeling them and I dont like how they look from the outside.
I would also like to put a wet bar somewhere by the dining table, maybe in place of the big frame? I can have that made so it fits just right
What I see so far...
-too much of the same wall color
-need a chair or two in the living room area
-TV wall looks really plain
Could this work on the TV wall??